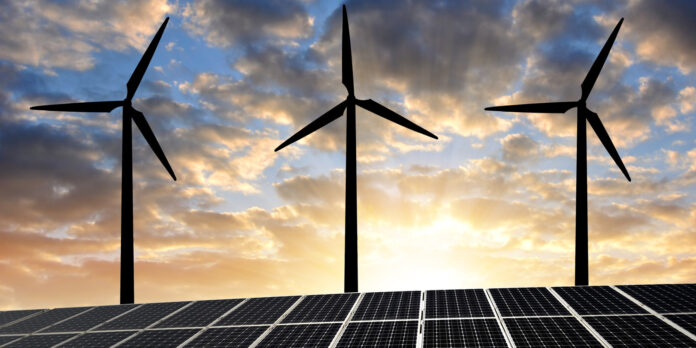 ISLAMABAD: The final round of consultations on the finalisation of new renewable energy policy draft commenced at the Alternative Energy Development Board (AEDB) on Thursday.
In the first session of the two-day consultations, key public sector stakeholders, including members of the Power Division, provincial governments, National Electric Power Regulatory Authority (NEPRA), Private Power Infrastructure Board (PPIB), National Transmission & Despatch Company (NTDC), Central Power Purchasing Agency (CPPA), National Energy Efficiency & Conservation Authority (NEECA), Pakistan Engineering Council and distribution companies, debated on various aspects of the policy.
Prime Minister's Task Force on Energy Chairman Nadeem Babar and Power Division Secretary Irfan Ali co-chaired the session.
AEDB Chief Executive Officer Dr Rana Abudul Jabbar Khan introduced all the participants of the meeting and presented the draft of the new renewable energy policy for further deliberations.
In his opening remarks, the Power Division secretary underlined the importance of new renewable energy policy in today's world, saying that the induction of renewable sources in wake of a sharp decline in their costs would help decrease electricity prices in the country.
Noting that Pakistan's electricity basket was hugely tilted towards thermal imported fuels, Irfan Ali emphasised on increasing the current share of renewable energy from around 4pc of to 20pc by the year 2025 and 30pc by 2030.
"In order to attain energy security in the country and decrease the impact of current thermal generation on environment, Pakistan needs to develop and harness its indigenous renewable energy resources to the maximum level," he maintained.
While discussing the salient features of the new renewable energy policy, he said by introducing the concept of a steering committee with members from all federating units and the federal government, an attempt has been made to give a major role to the federating units in terms of decision making regarding planning and feasibilities of energy projects.
Speaking on the occasion, PM's Task Force on Energy Chairman Nadeem Babar explained the participants the basic driving forces behind developing the new renewable energy policy.
"During the fiscal year 2018-19, 40pc electricity generation accrued of the imported fuels, which is highly unsustainable for the country's economy especially when we have an abundance of indigenous resources at our disposal," he stated.
Babar said that carbon footprints of the country at present could not be ignored, keeping in view that Pakistan was among the top 10 countries at the risk of environmental changes.
The task force chairman further highlighted the fast growth of technologies in the renewable energy sector that could further support the present government's urge to harness the country's potential to the maximum.
Participants of the meeting also gave their input regarding the draft new renewable energy policy draft. The two-day discussion would help the AEDB finalise its energy policy draft so that it could be tabled before the federal cabinet for approval.