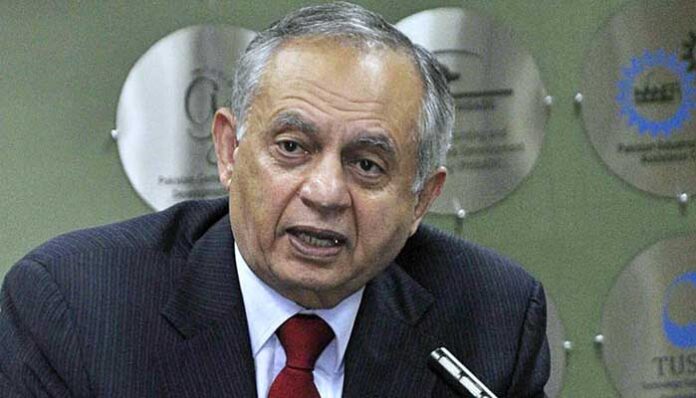 ISLAMABAD: World Bank Country (Pakistan) Director Patchamuthu Illangovan called on Adviser to Prime Minister on Commerce Abdul Razak Dawood to deliberate on issues pertaining to regulatory and institutional reforms in Pakistan.
Both sides discussed in detail the progress made by the government on initiatives it undertook to lessen the regulatory burdens and to attract foreign investment in the country.
The PM's adviser appreciated the World Bank's role in the economic and social development of Pakistan, saying that WB always provided Pakistan with technical and financial assistance to uplift various sectors of the economy.
"By introducing business reforms, the government intends to boost industrial and commercial potential of the country. We are focusing on increasing the volume of exports through tariff rationalization, trade-related investment, institutional reforms, documentation of economy and easing of business regulations," Dawood stated.
The adviser said Pakistan has launched a programme titled 'Regulatory Guillotine' to ensure ease of business regulations, adding that Pakistan has also taken various steps to improve trade procedures by establishing a better trade facilitation regime.