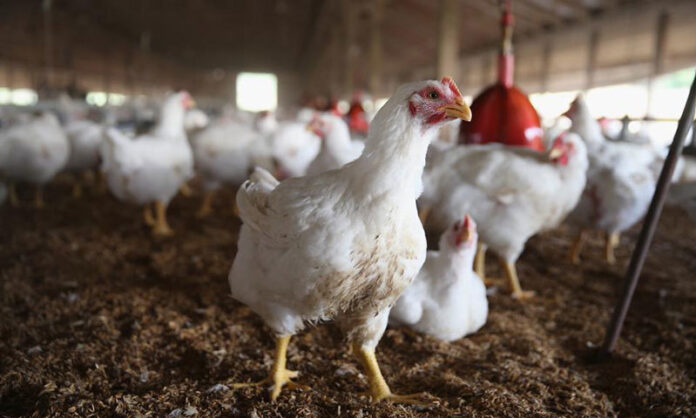 ISLAMABAD: The government has decided to launch three livestock projects, worth Rs7.4 billion, this month.
According to the documents available with this scribe, the government would launch 'Save the Calf', 'Fattening of Calf' and 'Backyard Poultry' projects this month in order to fulfil the country's livestock needs and to produce export-quality meat.
The government has allocated Rs3.4 billion for Save the Calf project, Rs2.3 billion for Fattening of Calf project and Rs1.6 billion for Backyard Poultry project respectively.
Under the Save the Calf project, the government would distribute 0.38 million calves among all provinces, including Azad Jammu and Kashmir (AJK) and Islamabad Capital Territory (ICT).
As per details, the government would provide Rs6,500 per calf to the farmers for 15-day breeding of the animal. This exercise is expected to produce additional meat of 14,250 tonnes (Rs5.7 billion).
Similarly, under the Fattening of Calf project, the government would distribute 0.37 million calves across the country.
Under this project, the government would distribute 0.32 million calves in Balochistan, 80,000 in Khyber Pakhtunkhwa, 0.15 million in Punjab, 0.1 million in Sindh, 15,000 in GB, 15,000 in AJK and 15,000 in ICT.
The government would give Rs4,000 per calf to the farmers for feeding purposes. The project is expected to produce around 1,593 tonnes of meat (Rs6.37 billion).
Moreover, under the Backyard Poultry project (launched on Sept 2), the government would distribute around five million poultry farm animals, including hens and cocks, to the rural people. The project is aimed at eradicating poverty and boosting the local poultry industry.
The federal government would provide 0.5 million farm animals to Balochistan, one million apiece to Khyber Pakhtunkhwa and Sindh, two million to Punjab, 0.15 million to Gilgit Baltistan,0.25 million to (AJK) and 0.1 million to (ICT).
Out of the total allocation of 1.63 billion for the Backyard Poultry project, 30pc cost would be borne by the governments (federal and provincial) while 70pc would be the beneficiary share.
Talking to Pakistan Today, Livestock and Dairy Development Board CEO Dr FathehUllah claimed that the livestock projects would not only help eradicate poverty but would also create employment opportunities in the country.
He thanked Pakistan Tehreek-e-Insaf (PTI) leader Jahangir Tareen for his untiring efforts in this regard.