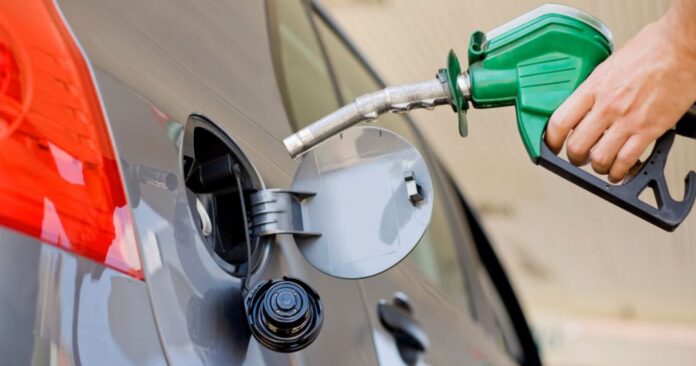 ISLAMABAD: The oil marketing companies (OMCs) and dealers of petroleum products have asked the Petroleum Division to increase their margin on petrol and diesel by Rs2 per litre, which, if approved, would put a burden of approximately Rs10 billion on the masses.
According to sources, the OMC representatives and dealers recently met with the Petroleum Division officials and sought Rs2 per litre raise in their margin.
Sources said that the representatives had managed to convince the officials regarding the proposed hike in their margins, as the Petroleum Division officials assured them of complete facilitation in this regard.
"The petroleum division will soon table a summary before the Economic Coordination Committee (ECC) with regard to the proposed raise," sources claimed.
It is pertinent to mention that different kind of margins, levies and taxes are included in the determination of the final price of petrol and diesel under a monthly fuel price adjustment mechanism.
At present, Inland Freight Equalisation Margins (IFEMs) of Rs1.31 per litre and Rs2.95 per litre are being charged on diesel and petrol respectively. Similarly, the distributor's margin currently stands at Rs2.64 per litre for diesel and Rs3.47 per litre for petrol.
A dealer gets Rs2.93 per litre from diesel Rs3.47 per litre from petrol price.
Petroleum levies of Rs20 per litre and Rs15 per litre has been imposed on diesel and petrol prices, while 17pc general sales tax (GST) has also been added to the final per litre price of diesel and petrol.
According to sources, Prime Minister's Task Force on Energy Chairman Nadeem Babar has been working to get the prices of diesel and petrol deregulated under an integrated energy plan.
Under the proposed integrated energy plan, sources said, market forces would determine oil prices, while deregulation of diesel and petrol prices would ultimately encourage OMCs and dealers to invest and create additional storage capacity.
They said the deregulation would also create an atmosphere of competition as prices would be determined by market forces based on demand and supply. "It would circumvent the pressure of dealers to increase their margin and meet their cost."