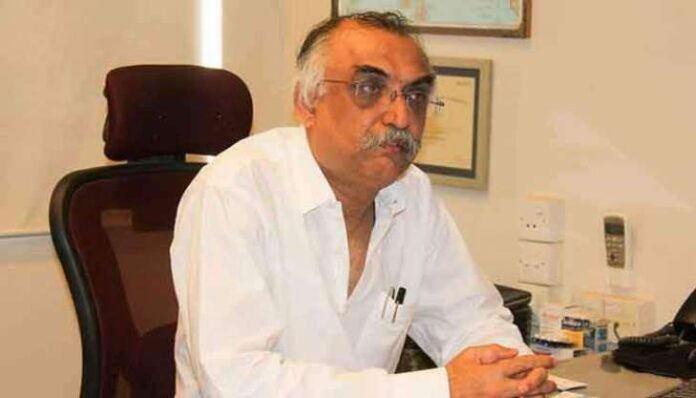 Federal Board of Revenue Chairman Syed Shabbar Zaidi said on Friday that the tax authority has held a very productive meeting over October 9 and 10 with UAE officials on the exchange of information regarding property owners.
"Dubai Land Department will instantly provide details of Pakistani owners of Dubai properties," Zaidi wrote on Twitter. "Iqama abuse is also being handled."
We are pleased to inform that a very productive meeting has been held in Dubai on October 9 and 10 on the matter of exchange of information. Dubai Land Department will instantly provide details of Pakistani owners of Dubai Properties. Iqama abuse is also being handled.

— Syed Shabbar Zaidi (@ShabarZaidi) October 11, 2019
Meanwhile, according to a private media outlet, UAE has agreed to share details of the properties owned by 500 non-Iqama holder Pakistani nationals that will provide valuable information to the tax machinery as it remains unable to effectively utilise the previous offshore information.
Both the countries also agreed to renegotiate the Pak-UAE avoidance of double taxation treaty that would also help remove irritants in cooperation in areas of taxation.
But the issue of sharing details of Pakistani nationals, who also hold UAE residence visa, known as Iqama, under its Residence by Investment (RBI) policy remains unresolved.
Adviser to Prime Minister on Finance Dr Abdul Hafeez Shaikh has already sought the help of the Organisation for Economic Cooperation and Development (OECD) to resolve the Iqama-holder issue.
The Dubai authorities agreed to provide non-Iqama holder Pakistanis' information during a meeting held between the officials of UAE's Ministry of Finance and the FBR Directorate General of International Taxes.
Earlier on October 5, Zaidi had said that in the last 20 years, around $6 billion had been siphoned off on an annual basis from the country. Noting that this figure had been reported in the Supreme Court of Pakistan as well, he had described the flight of capital from the country was a serious matter.
National Accountability Bureau (NAB) Chairman Justice (r) Javed Iqbal had also expressed frustration over what he called 'cold response' from other countries with regard to providing legal assistance required to proceed against the suspects having off-shore holdings.
"White-collar crime begins from Lahore and reaches Islamabad from where it goes to Dubai and other states and one fine morning we come to know that properties and farmhouses have been made (by suspects) in Europe, the USA and Australia. When we approach these countries (they do not bother) because we have a begging bowl in our hand, how come we (could) talk to them on equal footing," he had said during a press briefing earlier this month.
He had said even a small country did not listen to Pakistan when it sought evidence against a suspect.