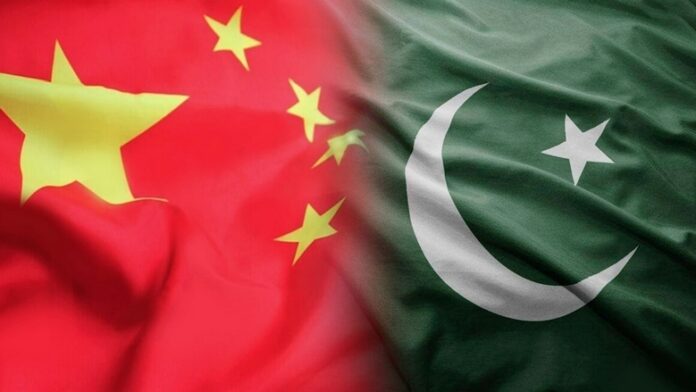 ISLAMABAD: Planning Secretary Zafar Hasan has said that the China-Pakistan Economic Corridor (CPEC) was progressing satisfactorily, as a lot of challenges related to it have been addressed by the government.
"As per Prime Minister Imran Khan's vision, we should deepen the people-to-people contacts, organise cultural exchange programmes and promote tourism and mutual visits between both sides," the secretary said while co-chairing a video conference of Joint Working Group (JWG) on Planning with NDRC Deputy Director General Gao Jian on Friday.
CPEC Additional Secretary/Project Director Waqarul Hasan, along with the senior officials from both sides, was also present on the occasion.
The planning secretary stated that provision of affordable houses to the masses was among the top priorities of the incumbent government. "In this regard, Naya Pakistan Housing and Development Authority has been established to fast the track housing projects and leverage the supply-demand gap in the country."
Hasan apprised that the government's long-term plan entails the promotion of cross border and coastal tourism, adding that both countries should work together to promote tourism.
The secretary noted that PM Imran Khan, during his recent visit to China, had suggested enhancing fisheries trade between the two countries.
"For this purpose, we can enhance cooperation in establishing fish meal factories, vessels monitoring system and fishing traceability to prevent illegal, unregulated and unreported fishing," he stated, adding that oil and gas was another sector where an enhanced focus was required.
Both sides agreed that interventions in this sector can be taken up following the finalisation of the oil and gas development plan, which was at an advanced stage of completion.
National Development & Reform Commission (NDRC) Deputy Director General Gao Jian stressed the need for more exchange programmes pertaining to the training of fishermen. The Chinese side agreed to continue its support to Pakistan in technical and vocational training to develop skilled manpower, including upgrading vocational training institutes, vocational training exchanges, and capacity building of trainers.