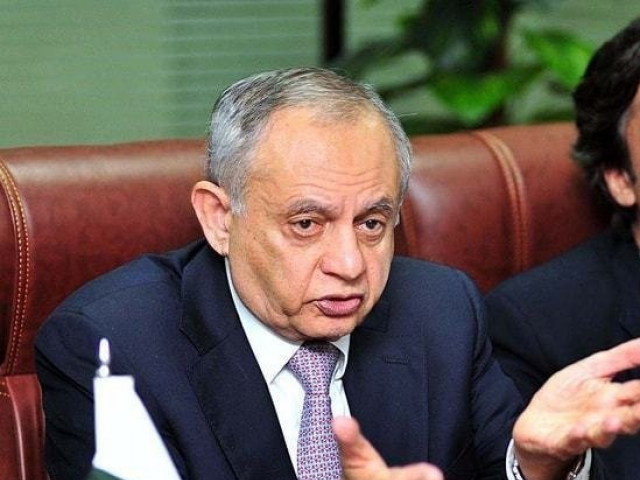 –Dawood terms human and labour rights' issues as hurdles in way of GSP+ status
–EU envoy says over 3m people are still living under 'modern slavery' in Pakistan while over 2m children are working as child labourers
–ILO official says her organisation is working with Pakistan on conducting a 'child labour survey', which was last conducted in 1996
ISLAMABAD: Pakistan will have to lure the European Union (EU) into extending the GSP+ facility, which has helped Pakistan increase its exports to Europe by 50pc.
Adviser to Prime Minister on Commerce Abdul Razzak Dawood, while speaking at a national multi-stakeholder consultation on GSP+ organised by the Pakistan Institute of Labour Education and Research on Wednesday, said that Pakistan would try its best to keep the facility intact. He, however, agreed that issues such as out-of-school children, child labour, occupational health & safety and other human rights stand out as key concerns.
He shared the incumbent government's commitment for compliance to the 27 GSP+ conventions, particularly those related to human rights and labour rights.
"We see civil society as partners in this journey, and we all have to collectively work to improve the rights' situation in the country," he remarked.
He said that the successive reports on GSP+ indicated that Pakistan was moving in a direction towards improved compliance of GSP+ treaties. "We have a long way to go. However, there is an acknowledgement from all quarters, especially the government, that we must continue working on facilitating rights through legislation, institutional measures, implementation mechanisms and an enabling pro-rights environment," he added.
Speaking on the occasion, EU Ambassador in Pakistan Androulla Kaminara said the next two-year report would be presented in the EU Parliament in January. She pointed out that currently, eight countries were enjoying the GSP+ facility extended by the EU.
"Pakistan has been benefitting from the GSP Plus scheme since 2014, which has resulted in an increase in its exports to European countries by over 50pc," she noted.
The envoy said that the textile sector was the main beneficiary of this scheme. However, she added, the situation of labour and human rights has not improved much.
For example, she said over 3 million people were still living under "modern slavery" in Pakistan while over two million children were working as "child labourers".
"Similarly, the unionisation rate of workers is very low at under 5pc."
She assured that there would be no backtracking in GSP Plus and that the EU would continue supporting Pakistan. She also acknowledged the role of business associations in the country.
International Labour Organisation (ILO) Country Director Ingrid Christensen on the occasion said that the ILO was working with the Pakistani government on conducting a 'child labour survey' as it was not done for many years.
The last child labour survey was conducted in 1996 in Pakistan.
"Child labour is rampant in Pakistan as we have found everywhere that children are selling flowers and books on the streets. Trade unions are facing interference in registration and there is a lack of monitoring. Another concern is the lack of collective bargaining and dispute resolution mechanism in Pakistan."
She appreciated the government for the enactment of many simplified labour laws. However, she pointed out that the implementation of labour laws was a major challenge.
"In some provinces, the governments have abolished the labour inspection for which the respective governments need to clarify their positions," she added.
The ILO official pointed out that in Balochistan, the high court has abolished many trade unions and there was a lack of capacity in the labour department.
Parliamentary Secretary on Human Rights MNA Lal Chand Malhi said that the present government was paying special attention to the welfare of minorities. He especially referred the opening up of Kartarpur Corridor.