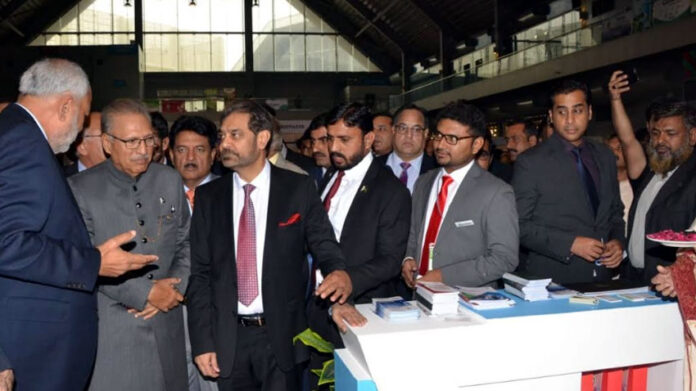 President Dr Arif Alvi on Thursday termed China Pakistan Economic Corridor (CPEC) as an important milestone in the journey towards development, as it would create new avenues for trade and investment in the country.
He was addressing the opening ceremony of the 5th China Agro Chemical Pakistan Summit at the Expo Centre in Lahore, Radio Pakistan reported.
The president hoped that the execution of the CPEC projects and the accomplishment of 'one-belt, one-road' plan would open new vistas of investment, trade and technology in Pakistan.
He said the Chinese investment in Pakistan would multiply the volume of trade and investment, pave way for prosperity and create employment opportunities.
'REGIONAL CONNECTIVITY'
Meanwhile, Foreign Minister Shah Mahmood Qureshi has said the completion of CPEC projects would ensure regional development.
Talking to Chinese Ambassador Yao Jing in Islamabad on Thursday, he said a CPEC Authority has been established for timely completion of corridor related projects.
The second phase of CPEC would focus on industrialization and socio-economic development, he stated, adding that special economic zones would be established soon to facilitate the investors.
The foreign minister maintained that China's Belt and Road Initiative (BRI) would improve regional connectivity and bring people closer.
Qureshi noted that the cordiality and understanding that exists between Chinese President Xi Jinping and Prime Minister Imran Khan was a guarantor of development not only for the two countries but also for the region.
The Chinese envoy on the occasion said that Pakistan was a trusted friend of China, providing routes to important regions. He added that improved connectivity was the hallmark of the CPEC framework.