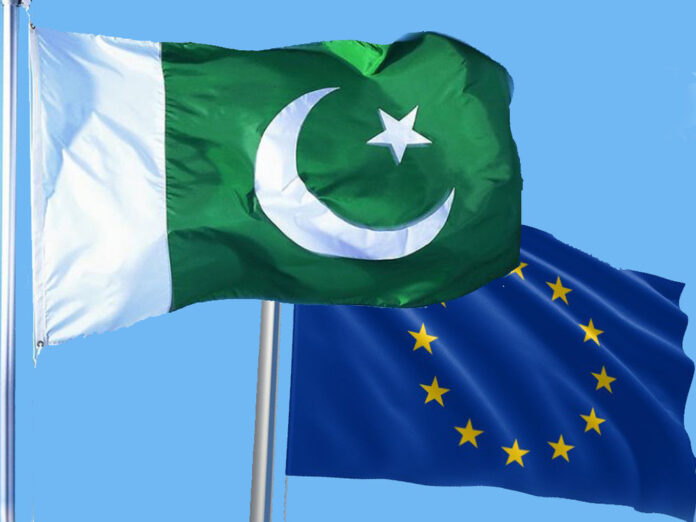 ISLAMABAD: The civil society has urged the government to ensure compliance of all international conventions on climate change, human and labour rights before the next report on GSP-Plus was presented before the European Parliament.
It may be noted that in 2014, the European Union had provided a 10-year trade incentive scheme to Pakistan in the form of a Generalised Scheme of Preference (GSP)-Plus for duty-free exports to European countries.
In return, Pakistan was required to implement 27 UN conventions regarding human rights, labour rights, climate change and good governance.
On Thursday, Pakistan Institute of Labour Education and Research (PILER) Executive Director Karamat Ali, while raising the GSP+ issue at the National Press Club, said implementation on the domestic laws regarding human rights and labour rights was the most serious challenge that the country was confronted with.
Shahzad Ahmed of 'Bytes for All' was also present on the occasion.
The activists highlighted the wide gulf between the promulgated laws, which ensure protection to the society, and their implementation.
They deplored that little progress has been made during the last six years, saying that there was a need to take serious measures to implement the relevant labour and human rights' laws.
The PILER official informed that the next report on Pakistan's performance would be presented in the EU Parliament in January 2020. "Two previous reports had indicated gaps, but there was little progress in this regard."
He called upon the EU countries to provide a benchmark for the implementation of 27 international treaties for the next four years.
Ali also spoke about the condition of labour rights in Pakistan, saying that trade unions in the country were facing difficulties in exercising their rights.
"At the same time, there are severe restrictions on human rights' organisations as they are unable to exercise their fundamental right i.e. freedom of speech," the PILER chief said.
He said that according to an International Labour Organisation (ILO) report, only 5pc of the labour force was organised under trade unions in Pakistan; this was a gross violation of the fundamental right of an association.
It was also announced on the occasion that a national level convention would be held on January 11 and 12 in Islamabad to formalise the "labour confederation".
The civil society also prepared a memorandum, to be presented to the government, for improvements in the human and labour rights' situation in Pakistan.
The key points of the memorandum included raising the minimum age for work in all federal/provincial laws to 18 years, devising specific laws in compliance with the ILO convention to ensure equal pay for work of equal value, and an increase in minimum wage in accordance with the rising cost of living due to inflation and other factors.