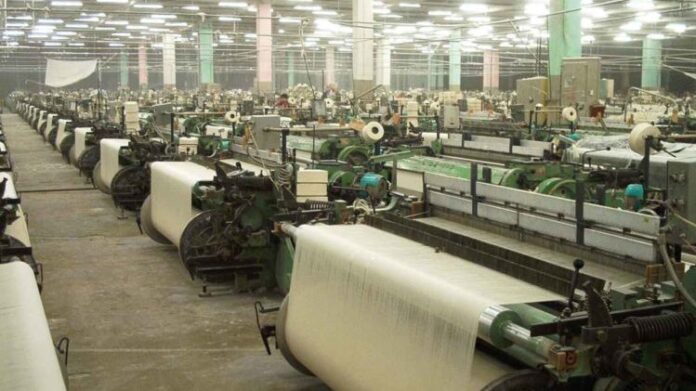 ISLAMABAD: The new textile policy titled "Pakistan Textile Policy for 2020-25" is ready to be presented before the Economic Coordination Committee for approval any time soon. 
The new policy focuses on increasing the country's textile exports target by 2025 to $25.3 billion and $50 billion by 2030. It was $13.33 billion in 2018.
READ MORE: APTMA highly concerned over excessive billing 
The draft of the Pakistan Textile Policy also presents a clear roadmap to achieve the textile export targets along with vision to fully utilise the potential of home-grown cotton augmented by Manmade Fibre/Filament to boost value-added exports and become a major player in the world textiles supply chain.
The textile export growth comparison of Pakistan and regional peer countries shows that our regional competitors have surpassed Pakistan manifold. Pakistan was once a leading player in textile trade but over the last decade, our textile sector growth has remained dismal owing to several policy limitations and lack of conducive environment necessary for industries to flourish.
Just two decades ago, Pakistan's textile exports were ahead of its regional peers like Bangladesh, Vietnam and Cambodia. In 2003, when Pakistan's textile exports were $8.3 billion, Vietnam's textile exports were $3.87 billion, Bangladesh's were at $5.5 billion. Now Vietnam is $36.68 billion and Bangladesh is at $40.96 billion.
The textile policy draft argues saying that the essence is that if these countries were able to achieve record growths in this short time period, the goal of reaching $50 billion of textile exports in next 10 years for Pakistan is attainable, subject to strict implementation of long-term Textile Policy.
On the other hand, the All Pakistan Textile Mills Association (APTMA) has voiced serious concerns over the excessive billing by Power Division against the notified tariff of 7.5 cent per unit to export-oriented sector.
The APTMA said that raise in tariff will have a disastrous effect on export and balance of payment (BoP) since it will trigger a crisis in the textile industry, which is on the way to its commitment to enhancing the exports.