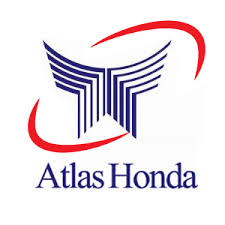 KARACHI: Honda Atlas Cars Pakistan Limited profit decreased a massive 74 percent to Rs710 million for the nine-month period that ended December 31, 2019, translating into earnings per share (EPS) of Rs4.97
A bourse filing said the other day that ahe auto company earned Rs2.682 billion with EPS of Rs18.78 in the corresponding nine-month period in 2018. The cumulative results of the quarter came in poor, as the company posted a loss of Rs41 million in the third quarter (October-December) with loss per share of Re0.29, notice to the Pakistan Stock Exchange showed. The company did not announce any interim cash dividend for the nine-month period ended December 31, 2019. 
READ MORE: Govt facilitates clearance of over 1,000 imported cars
Arif Habib Limited in their analysis said, "Honda Cars recorded net revenue of Rs9,865 million in Q3, down 54 percent YoY / 15 percent QoQ due to volumetric decline of 66 percent YoY / 17 percent QoQ to 3,692 units (Civic/City: 2,993 units; BR-V: 699 units)."
Furthermore, margins dropped to 6.6 percent in Q3 versus 7.7 percent in the same quarter in 2018. The decline in margins happened amid rupee depreciation, higher fixed cost per unit on the back of lower utilisation of plant, and increase in duties on imported raw materials, the brokerage house added.
The company registered a massive increase in the finance cost at Rs577 million in the nine months, up from Rs8.250 million in the same period in 2018 due to higher interest rate and increase in borrowings to meet working capital requirements.
In their analysis, Ismail Iqbal Securities said, "Finance cost for the quarter was substantially higher than expectations likely due to higher than estimated cost of holding inventory."
The brokerage said they were maintaining "underweight stance" on the stock, as the recovery of demand seemed distant, while entry of new players would make stabilisation more difficult for existing players including Honda.