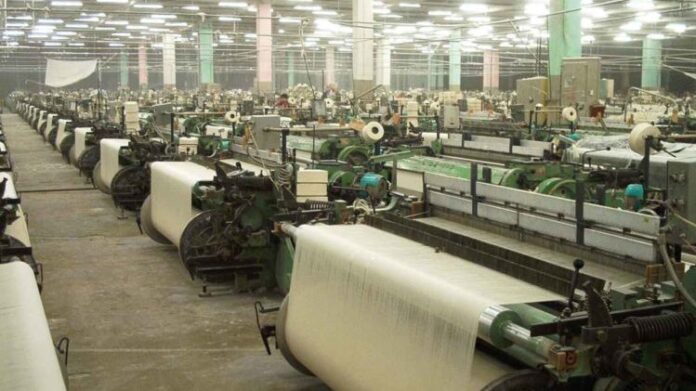 ISLAMABAD: The All Pakistan Textile Mills Association (APTMA) has voiced serious concerns over the excessive billing by Power Division against the notified tariff of 7.5 cent per unit to export-oriented sector.
The APTMA said that raise in tariff will have a disastrous effect on export and balance of payment (BoP) since it will trigger a crisis in the textile industry, which is on the way to its commitment to enhancing the exports.
READ MORE: APTMA lauds govt for releasing Rs17bn in refunds
APTMA Executive Director Shahid Sattar wrote a letter with the subject "'Unjustified excess billing to the export-oriented sector' the other day to Federal Energy Minister Omar Ayub Khan, Adviser to Prime Minister on Commerce, Textile, Production and Industries and Investment Abdul Razak Dawood, Special Assistant to Prime Minister on Petroleum Nadeem Babar, Principal Secretary to Prime Minister Muhammad Azam Khan, Commerce Secretary Sardar Ahmed Nawaz Sukhaira and Power Division Secretary Irfan Ali. 
In the letter, the APTMA told the government spade a spade and registered its strongest protest against the unreasonable manner in which the Ministry of Energy has changed its interpretation of very clearly worded SRO and earlier clarifications and has made part of electricity bills for export industrial consumers additional charges such as financial cost surcharge, Neelum-Jehlum surcharge, tax, fixed charges, quarterly tariff adjustment and fuel price adjustment.
Knowing the fact that the Pakistan Tehreek-e-Insaf (PTI)  government had notified 7.5 cent per unit tariff for export-oriented sector to ensure regionally competitive tariff, which is available for exporters of Bangladesh, Vietnam and India with an aim to make Pakistan products in international market competitive, the Power Division has included in the earlier notified tariff for export industry financial cost surcharge, Neelum-Jehlum surcharge, tax, fixed charges, quarterly tariff adjustment and fuel price adjustment. This has resulted in more increase in energy cost for industrial consumers making Pakistan products uncompetitive, the APTMA maintained.
The letter said that the textile sector is already investing in new plants and up-gradation as order books are full and the need for expansion and modernisation is being actually felt. However, these orders and the exports are based on costing of regionally competitive tariff of 7.5 cent per unit.
Under these circumstances, the letter said that withdrawing the commitments of regionally competitive energy of 7.5 cent per unit all inclusive would nullify all the excellent work done by the government over the last 18 months, which has resulted in a substantial quantitative increase in exports.
The APTMA has urged the Ministry of Energy to review the matter objectively and withdraw its letter issued on January 13, 2020.