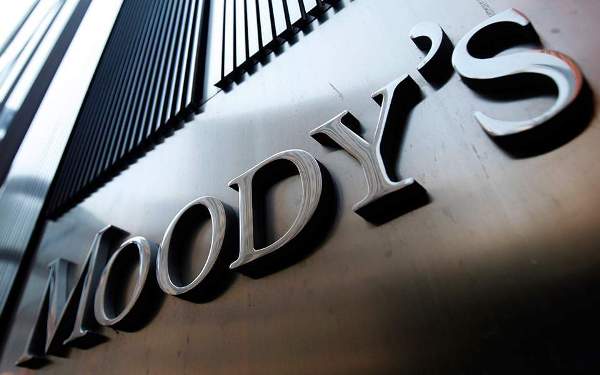 KARACHI: Pakistan's banking system faces credit risk from the country's continued inclusion on the Financial Action Task Force's (FATF) 'grey list' of nations, international rating agency Moody's said in a credit outlook article on Thursday.
On February 21, the FATF, an international financial watchdog that sets global money-laundering rules, announced that Pakistan would remain, along with 17 other countries, on its list of jurisdiction under increased monitoring, or the 'grey list' for not fully completing the FATF-mandated action plan.
Pakistan, which has been on the list since June 2018, will now remain on the list until June 2020, when the next evaluation takes place.
"The announcement is credit negative for Pakistani banks because it raises questions about potential additional restrictions relating to banks' foreign-currency clearing services, as well as their foreign operations. Banks' profitability risks are being constrained as a result of increased compliance and operational costs," Moody's said.
Though Pakistan's compliance with global anti-money laundering and terrorism-financing rules had improved, Moody's said Pakistani banks still faced risks in losing access to foreign currency-clearing services, which are crucial for cross-border payments for clients. This is particularly important because of Pakistan's high import and export economic activity in US dollars.
However, the article did note that "the risk has so far not crystallised in the jurisdiction that have been placed on the increased monitoring list."
DEFENSIVE ANALYST REACTIONS
There was a somewhat defensive reaction from local analysts over the recently released news from Moody's, with many taking the view that Pakistan had taken drastic steps to meet FATF requirements.
According to Arsalan Soomro, managing director at KASB Securities, the "presence in the grey list is surely credit negative. That has implications on sovereign debt apart from other economic malaise."
However, he was somewhat positive, saying that it was a 'reactive assessment'.
"The country has already fast-paced the implementation program and should be whitened in hopefully a year. This is an old panic," he noted.
An analyst at Abbasi Securities took a positive approach as well, saying that "the SBP along with banks have been working on improving their risk frameworks over the course of the past two years. On FATF and Pakistan, we have seen solid progress and that we are moving in the right direction."
He noted that the collapse of the real estate market could be used as an example of how the conversion of 'black money' to 'white money' was being contained.
"It's not a magic wand that you wave and everything is ok, it takes time resources and most of all careful planning as to not disrupt the system," he said.
Fahad Hussain, deputy head of research at Adam Securities, was concerned about the rising cost to income ratio in Pakistani banks due to FATF regulations.
"We expect banks profitability to take a toll from rising compliance and operations cost. Central bank has already raised monitoring of banking operations. It has taken serious steps to maintain a check on banking operations with imposition of penalties on few banks on compliance deficiencies," he said.
He also noted that the stocks of large banks had tanked by over 10pc from their recent high.
This view on costs was also echoed by Yasin Hanif at Darson Securities: "We have seen local banks (mostly large banks) are fined due to anti-money laundering and risk management system. Because of this compliance cost and foreign exchange transaction has been increased causing lower profitability and as new regulations come along related to anti-money laundering this will affect cost [more]."
CONCERNS ABOUT PAKISTANI BANKS
The article also noted recent failures on the part of Pakistani banks and their foreign operations, particularly in relation to anti-money laundering and counter-terrorist financing issues.
For instance Habib Bank Ltd was investigated by US regulators for violations of anti-money laundering regulations, and was forced to pay a fine of $225 million, and close its branch in New York by March 2020.
United Bank Ltd. also closed its US operations last year, after being investigated by US regulators for weak compliance with global anti-money laundering and counter-terrorist standards.
The FATF out Pakistan on 'jurisdictions under increased monitoring' in June 2018, after which the government committed to an FATF action plan, which consisted of 27 action points aimed at fixing anti-money laundering and counter-terrorism financing deficiencies.
As of February 2020, Pakistan has increased its compliance with 14 of the 27 identified action points, while compliance with the remaining 13 action points has somewhat progressed, according to FATF.
While Pakistan remains on the grey list, the State Bank of Pakistan is confident that Pakistan would exit the list in June 2020.