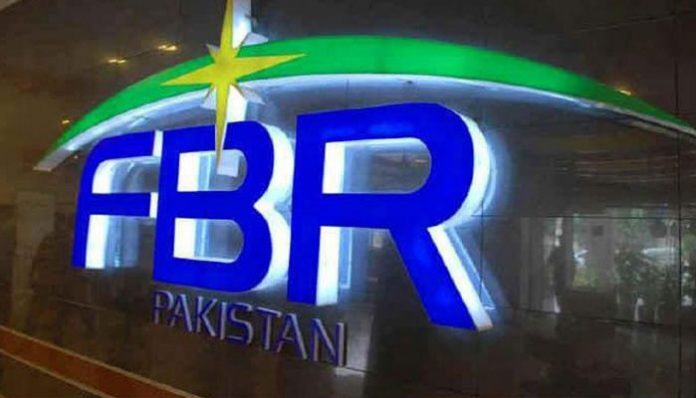 ISLAMABAD: The Federal Board of Revenue (FBR)'s revenue shortfall has surged to Rs208 billion during the first eight months of the current fiscal year.
Sources said the premier tax agency in the country had collected Rs2,718 billion in July-February FY20, as against the projected target of Rs2,926.
Originally, the tax department shortfall had increased to Rs400 billion, but due to downward revision in tax collection target from Rs5,550 billion to Rs5,238 billion by the International Monetary Fund (IMF) last month, the shortfall remained confined to Rs208 billion during the period under review.
Earlier, it was also reported that FBR had asked IMF to further revise the revenue target as the department could only collect up to Rs4,800 billion during the ongoing fiscal year. However, the IMF mission chief's statement on Thursday rejected this perception that the lending organization had agreed to further revise the revenue target.
Sources said FBR had collected around Rs1,000 billion as income tax, Rs1,180 billion as sales tax, Rs160 billion as federal excise duty and Rs430 billion as customs duty during the first eight months of the current fiscal year.
FBR had collected Rs310 billion in February 2020, they added.
Sources further said the department had also refunded Rs78 billion to the exporters and others during the period under review.
Separately, in a statement, FBR official Dr Hamid Attique said the bureau's revenue collection had exceeded over 17 per cent in February this year as compared to the corresponding month of 2019.
Acting Chairperson Nosheen Javed Amjad congratulated the FBR officials over their performance with regard to revenue collection.
NO CHANGE IN DATE OF FILING
According to the FBR's spokesperson, the department would not extend the date for filing of tax returns.
The Active Taxpayers List (ATL) would be changed from 2018 to 2019 from March 1, he said, adding all those persons, who didn't file their returns, would be excluded from the list.
FBR had collected a record number of tax returns of 2.45 million on the last day of 2019 as compared to 1.68 million returns collected in 2018, showing an increase of 45 per cent, Attique added.