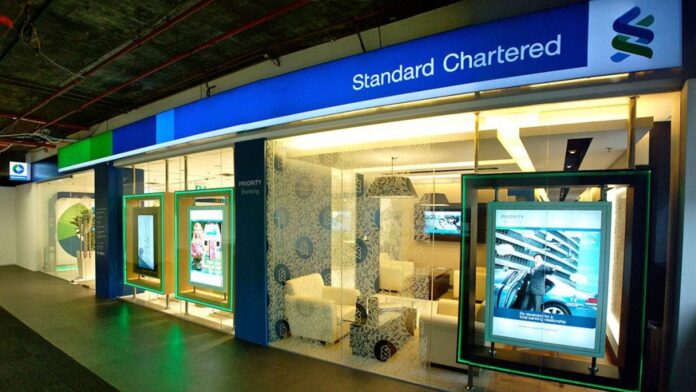 KARACHI: The Board of Directors of Standard Chartered Pakistan met on Thursday and Friday to review the bank's performance and announce its financial statements for the year ended December 31, 2019.
According to the financials, the bank reported a profit after tax increased to Rs16.01 billion for the year ending December 31, 2019, as compared to Rs11.23 billion for the corresponding period last year, showing an astounding growth of 42.51pc.
According to a statement by the bank, this is the highest ever profit after tax recorded since its incorporation.
The bank's profit before tax stood at Rs27.19 billion for the year ended December 31, a growth of 47.45pc over 2018. Its profit before provisions increased 57.78pc to Rs27.18 billion.
The bank also declared a final cash dividend of Rs1.75 per share, or 17.5pc. This is in addition to the Rs1.25 interim dividend, or 12.5pc, already paid in 2019, bringing the cumulative dividend to Rs3, or 30pc. This is a record dividend payout for the bank.
Much of the growth can be attributed to the surge in the bank's net interest income, or income earned on bank's interest-bearing assets minus payments on interest-bearing liabilities. The net interest income showed an astonishing growth of 49.69pc to Rs28.96 billion.
The bank's earnings per share (EPS) clocked in at Rs4.14, a jump from the previous Rs2.90 last year.
The non-markup income, however, displayed less rapid growth in comparison, rising only 12.41pc to Rs10.88 billion.
In fact, the fee and commission income, which is earned mainly through trade business and general banking services, fell by 13.33pc over 2018 to Rs3.6 billion; while the bank's foreign exchange income witnessed a substantial drop of 23.41pc to Rs4.19 billion this year.
The ratio of deposits in current and savings accounts to total deposits stood at 93pc; total deposits grew 10pc, while current and savings accounts deposits grew 8pc.
The bank also said that net advances grew 29pc since the start of the year.
"This was the result of a targeted strategy to leverage our brand, client relationships and strong global network in building profitable and high-quality portfolios," the statement from the bank read.