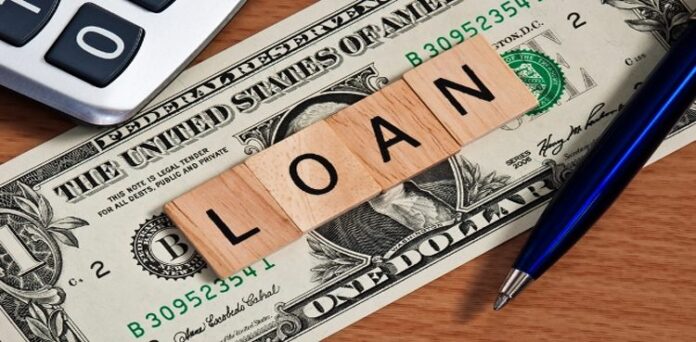 LAHORE: Economic experts have suggested the government to try and convince international donors to reschedule loans for Pakistan so that the country could avert an ominous 'recession' as predicted by the World Bank in its latest report.
The WB report had projected a decline in Pakistan's national output in the range of 2.2pc to 1.3pc, which "would also hit personal incomes badly".
Leading industrialist Waleed Saigol expressed grave concerns over the economic future of Pakistan, but admitted that the government has very limited options.
"Neither can we afford a western-style lockdown, nor can we manage a rapid increase in virus cases," Saigol stated.
He said the nation is caught between the devil and the deep blue sea.
"The premier must garner international support for financial help and concessions, as the impact of the coronavirus outbreak on developing economies could have far reaching consequences in the future."
Talking to Pakistan Today, Economist Dr Qais Aslam Aslam noted that Pakistan's economy was already in recession – growth tumbling from 5.2pc in 2018 to 2.2pc by end-2019.
He said that in the first three months of this year, Pakistan lost Rs30 billion, with approximately two million people losing their jobs amid virus lockdowns.
"The economy is following a downward spiral… the World Bank has already predicted a 1.3pc GDP growth rate, which technically means that Pakistan is entering the 'depression phase' of a business cycle."
Dr Aslam said if the government and the private sector do not take drastic measures immediately, and if the lockdown continues for another three months, the country's growth rate would dip to -2.2pc while jobs of over 10 million would be at stake.
He feared that the economic crisis could easily turn into a law and order situation (robberies and related crimes), which could further cause political crisis and hyperinflation.
Dr Aslam suggested the government to cut down the input costs for all large and small manufacturing sectors.
"GST should be reduced and all concessions given to the construction sector should be extended across to the manufacturing sector as well."
Dr Aslam stated that the government should announce mega projects to enhance employment.
He further suggested that the interest rates should be brought down to 7pc, utility bills of small consumers and businesses should be abolished, whereas for big businesses, it should be deferred for three months.
"All loan and credit card payments should be deferred to mitigate liquidity crunch," Dr Aslam added.
He said that the donor agencies and countries should be requested to reschedule Pakistan's loans for three years so that both fiscal and balance of payment (BOP) as well as current accounts deficits could be managed.
"With very little export possibilities in the future, the government should concentrate on the $2.6 trillion import substitute economy."
Meanwhile, economic expert Dr Ikramul Haq told this scribe that the World Bank or any other agency cannot predict anything with certainty as to what would be the real scenario during and after the prevailing crisis and how would it affect Asia or any other region or a particular country.
He said that these reports, based on certain assumptions, are mere projections and must be seen in this perspective only.
"With regard to Pakistan, even before lockdown, we were facing low GDP growth of around 2.5 to 3pc. If it goes lower than 2pc as estimated by the World Bank, there will be no escaping a deep recession."
He suggested that the right course for the government is to engage the local economists to give their estimations by using various models.
"We always look outwards rather than inwards for identifying our problems and how to fix the same," Dr Haq stated.
He recommended that the Pakistan Institute of Development Economics (PIDE) should be given the task to take up this challenge and give critical appraisal of the WB report, present its own projections and give solutions on how to come out of the crisis.