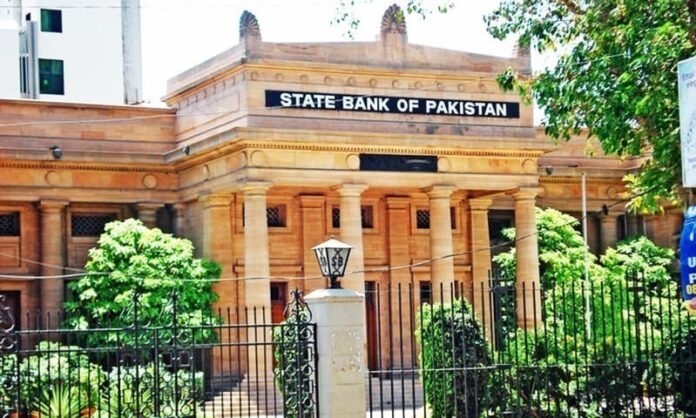 KARACHI: The State Bank of Pakistan (SBP) has increased the financing limit for a hospital from Rs200 million to Rs500 million, under Refinance Facility for Combating COVID -19 (RFCC) scheme, according to a statement issued on Friday.
This step was taken in light of the rising cases of COVID-19 in the country, and with the need to strengthen the health sector in the fight against COVID-19, according to the central bank. As of Friday, the total number of confirmed cases in Pakistan had crossed 16,000.
Previously, on March 17, the SBP announced the RFCC, which is an emergency funding facility to support hospitals and medical centres to develop their capacities for treatment of infected patients of COVID-19.
Under this scheme, the SBP will provide finance to banks at 0pc, which can then charge a maximum rate of 3pc for five years to hospitals and medical centres who need a loan. The scheme is available until end-September 2020.
All hospitals and medical centres registered with federal or provincial health agencies and which are engaged in the control and eradication of COVID-19 are eligible for this scheme.
Initially, the total size of the scheme was Rs5 billion, with a maximum financing limit per hospital or medical centre of Rs200 million. This has now been increased to Rs500 million.
According to the central bank, the financing of Rs2.2 billion for 11 hospitals and medical centres has been approved. The financing requests of Rs3.6 billion for 23 hospitals and medical centres are currently being processed by banks.
"With today's enhancement of financing limit, it is expected that large scale facilities will be created for treating COVID-19 patients by using subsidized funding being extended under this Facility," the central bank said.
This is not the only step the central bank has taken to help the health sector.  On March 24, the SBP allowed advance payments for medical equipment and medicines, with no limit. This was done to make it easier to import vital medical supplies needed to combat COVID-19 in Pakistan.