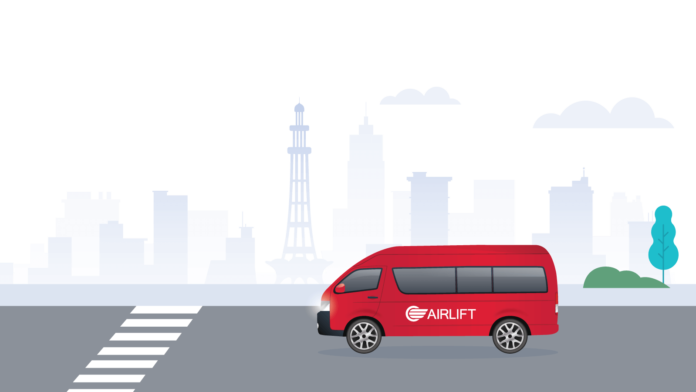 LAHORE: In August 2019, Airlift closed a sizable Seed financing round of $2.2 million only after five months into its operations. Only two months apart, the then 7-month old startup raised Pakistan's largest Series-A round with $12 million in investment from leading investors to scale its decentralised mass transit operations.
Truly a disruptive, hyper-growth model, was scaling massively to millions of users in Pakistan, connecting them with buses for transportation. A model that threatened the markets of Careem and Uber. 
And then COVID hit.
But Airlift has been able to keep up with its legacy of raising eye popping – by Pakistani standards – investments. It did so again today with the announcement of a $10 million Series A1 round to scale its transit and grocery delivery operations – an important expansion in the times of pandemic. 
"Today, Airlift is announcing our $10m Series A-1 financing round led by new partners and with strong participation from existing investors, increasing our total investment to date to $24.1 million," Airlift said in a statement.  
The round was led by San Francisco-based Quiet Capital, with London-based TrueSight Ventures and RT Ventures, Shorooq Partners of Abu Dhabi and Taiwan's ACE Capital participating in the round among other local partners.
Existing investors that include First Round Capital that led early investments in Uber among other startups, Fatima Gobi Ventures and Indus Valley Capital also continued their support for Airlift in this financing. 
"Airlift's financing round marks one of the largest capital investments in the region, at a time when the risk of a global recession is at an all-time high.
The investment marks a new high for the Pakistani startup ecosystem, highlighting the unique opportunity that is prevalent in the region," the company statement read. 
When COVID hit, almost all the known startups moved into grocery delivery because groceries are household essentials and with lockdown in place, it made perfect sense. Foodpanda, Cheetay, Uber – startups that had logistics as their core business, ventured into grocer delivery with different models – mostly dropshipping. 
In dropshipping, startups would take grocery orders online, buy it from a retailer and deliver it to consumers. An example would be Cheetay. And these models were adopted almost immediately.
Airlift's service is currently available in Lahore only where it has its own fulfilment centres. 
An old player in this space with its own fulfilment centres is GrocerApp, with a similar model but different value propositions like timely deliveries and diverse inventory options. 
Airlift has come with its own compelling value propositions: it promises to deliver the orders in 45-minutes, with high order accuracy and best inventory optionality.
"In the last few months, we have streamlined our processes so much that we now have the capability to deliver groceries within 45 minutes and with high order accuracy," Airlift Technologies' Executive Director, Syed Mehr Haider tells Profit.
The company, however, stresses that Airlift Grocer – the brand name for grocery business – is an ancillary service, an off-shoot under the Airlift Technologies umbrella whose core focus is still mass transit which has been put at a halt because of the pandemic and the lockdowns that ensued.
The company remains committed to resuming its core transit operations once the pandemic abates. 
"Given the Covid-19 threat, Airlift is committed to keeping our transit operations on pause until the situation stabilises. Airlift remains committed to resuming our operations on transit once the situation stabilises.
Until then, we look forward to serving our communities in new and innovative ways," the company statement read. 
"In the interim, via our mobile application, within 45 minutes. Consumers in Lahore can now order groceries and other household essentials through our mobile apps via the Google PlayStore, the Apple App Store or on the web via www.airliftgrocer.com," it added.