In the New York Times Bestseller "The Four" by Professor Scott Galloway of the NYU Stern School of Business, the trillion-dollar valuation of Apple and its worldwide success is attributed to its positioning as a luxury brand that sells technology. 
The transformation from a hardware company to a luxury brand began with the introduction of the iPad and was completed when the American multinational technology company took out a 17-page spread in Vogue magazine for the $12,000 rose-gold version of the iWatch.
Key to this success is manufactured scarcity, with only the top 1% able to afford Apple products and the iPhone accounting for only 18.3% while still garnering over 90% of industry profits. As a low-cost producer and luxury phenomenon, the iconic Apple Store and its immersive premium experience cement Apple as a luxury brand as well.
"Apple is sex," said Galloway at the 2017 Cannes Lions International Festival of Creativity. "We want to signal power, we want to signal how elegant, how smart, how creative we are. This isn't a phone, it's my attempt to signal to women that if you mate with me you're more likely to survive than if you mate with someone carrying an Android phone."
Article continues after this advertisement
Historically speaking, manufactured scarcity is the key to Apple's success, with the company ensuring that only the top one percent of the world can afford their products. The lessons from Apple explain the relentless frenzy that has overtaken white-collar workers in Pakistan as they scramble to light their personal data on fire by downloading Clubhouse as a beacon of how wealthy, knowledgeable, well-connected, and desirable they are.
By limiting access to the app through only invites, Clubhouse has manufactured a frenzy nationwide and also worldwide, with Meltwater sentiment analysis showing that message boards are loaded with comments offering money in order to get an invite on the audio app. Great brands help people tell stories about themselves or help people tell others the story they want to believe about themselves.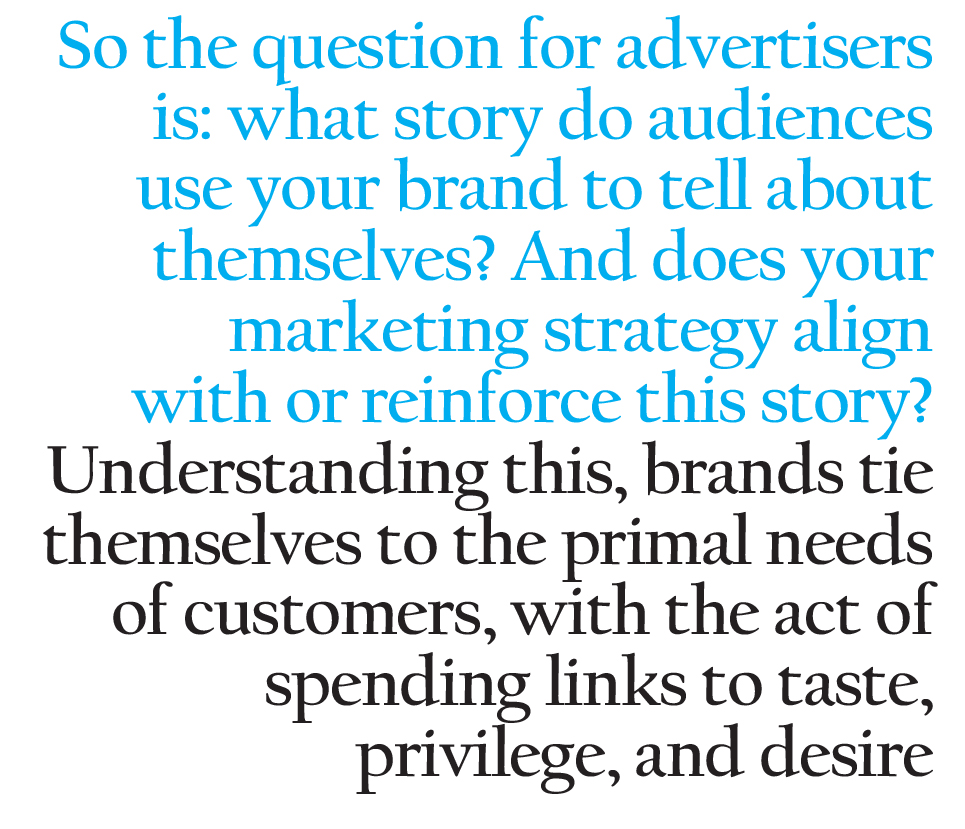 In 1997, seven-time Tour de France winner Lance Armstrong founded the Livestrong Foundation, a nonprofit organization that provides support for people affected by cancer. In 2004, advertising agency Wieden+Kennedy partnered with Nike to launch a $1 yellow silicone gel bracelet known as the Livestrong wristband. Within a decade, nearly 100 million Livestrong wristbands were sold worldwide. On eBay, the band sold for upwards of $10 in the mid 2000s.
Was it because people suddenly became empathic to the plight of those afflicted? Perhaps. According to experts in the field of consumer psychology and behavioral economics, wearing the Livestrong wristbands acted as a signal that the wearer is knowledgeable about the importance of cancer research, supports a credible foundation, and is wealthy enough to do so. Innovation Protocol founder Sasha Strauss says we're all looking for a story to tell and great brands do not leave it to chance.
Playing with the basic principles of supply and demand, the scarcity created by Clubhouse reinforces extravagance, prestige, and elitism which are at the core of a luxury brand. This translates into advertisers ready to pay a premium – that extends beyond their function – to have a presence on the platform, which provides the advertiser a perceived status through association. 
The constructed scarcity in availability – as a result of enforced distribution restrictions – and associations with particular consumer segments grows appeal and desirability is as a result. The reason demand for Pumpkin Spice Lattes at Starbucks – which frequently releases special holiday food and beverages – spikes is because they're only available for a few months every year.
For Clubhouse, the manufactured scarcity has not only created a frenzy to join the platform but also propelled the app to unicorn status in a relatively short period of time, with the parent company Alpha Exploration Co already in talks with leading luxury brands that seek to reach its affluent audience exchanging ideas freely.
"Limited access and staged Beta launches are not about creating FOMO, it's tactical and a prerequisite to ensure you can scale, have the infrastructure in place to handle increased usage and the time to fix problems such as bugs or add new features," said Henry Joseph-Grant, co-founder of Alpha Exploration Co in an interview with Profit. "You have to be able to walk before you can run."
The external positioning of limiting access for the sake of the product roadmap is a common reason in the technology industry, with Facebook doing the same in its earlier days where users could only register with university email credentials, limiting the social networking service among Ivy League students in its earliest days and creating a frenzy to join the platform as a signal of worth.

While the app is free to use, this does mean the users are the product and reinforces qualitative findings that suggest that app users view policies as a nuisance, ignoring them to pursue the ends of digital production, without being inhibited by the means. A 2018 study found that 98% of new app users will ignore privacy policies and terms of service policies about data sharing with the NSA and employers, and about providing a first-born child as payment for SNS access.
As stated by Galloway in his book, mating rituals overwhelm the brain's rational choices and make people irrational enough to sacrifice their money or data to signal that they are elegant, intelligent, relatively rich, and attractive. Much like wearing the Livestrong wristbands is a wordless humblebrag that communicates generosity, the act of using social media to invite people to the Clubhouse app or inform them about an upcoming event is a means of signaling exclusivity and being special enough to gain limited access.
So the question for advertisers is: what story do audiences use your brand to tell about themselves? And does your marketing strategy align with or reinforce this story? Understanding this, brands tie themselves to the primal needs of customers, with the act of spending links to taste, privilege and desire. More importantly, branding around luxury leads to inelastic demand and removes the need to change pricing in order to influence demand.