Money attracts money, you've probably heard of that one. And it certainly seems to be the case as social media evolves. The pioneer on this front was YouTube, which made it possible for content creators to monetize their views, and once people got used to this kind of a platform that pays them for their success, newer social media applications caught on. 
TikTok has made it possible to make money through brand endorsements and apps like Bigo, and SnackVideo are now proactively trying to attract celebrities and influencers by paying them money to be active on their platform. Once these celebrities and influencers are there, the general public will follow and the money will follow them naturally. 
But there is a catch here. In the shiny offers that these apps make celebrities and influencers, there can be problems, especially if you are an up and coming influencer. Celebrities like actors and musicians usually have agents and experience with making endorsements and collecting pays. For young, self-made influencers, the field can be a little more tricky. 
The influencers and celebrities signing up for such apps and attracting viewership may be aware that there comes a time when such apps, especially the very new ones, tend to become boring and users tend to engage themselves in other things.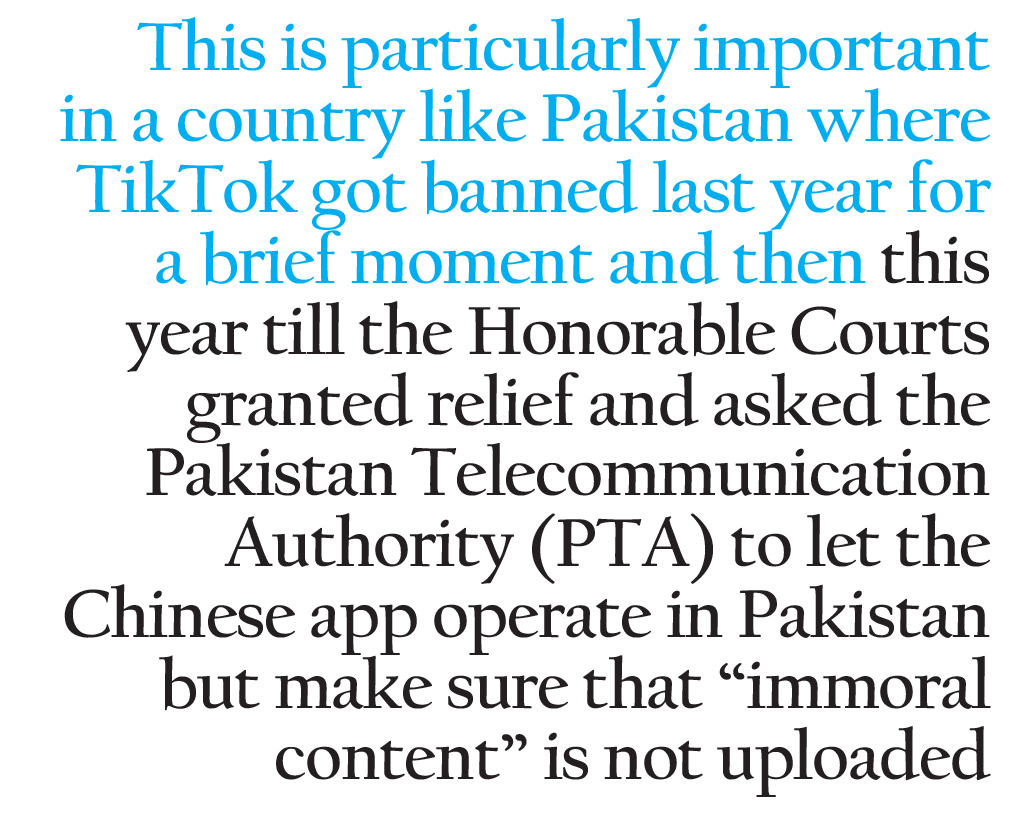 Now, for the purpose of this article, we will define an influencer as someone that has the power to affect the purchasing decisions of others because of his or her authority, knowledge, position, or relationship with his or her audience, and also have a following in a distinct niche, with whom he or she actively engages. The size of the following depends on the size of his/her topic of the niche.
With the advent of the term influencer, comes influencer marketing, which involves endorsements and product placement from influencers, people, and organizations who have a purported expert level of knowledge or social influence in their field. New social media platforms try to seize on early heat to get clout and marketing, but these apps are also likely to go bust very quickly. So influencers should ideally not tie themselves to a platform that could very rapidly go the way of Orkut, MySpace, and many more.
So where should these celebrities and influencers start? Say a new platform has asked them to come on board and promote their app with their presence and content. The first thing these influencers need to make sure is that the contract's terms and conditions they enter into are airtight. The influencers need to be aware that it is because of their publicity and fame that these platforms are attracting them, and that their content and presence is a major source of revenue when a new user joins them, so they have significant negotiating power. Thus, endorsements and advertisements the influencers get into need to be verified and should not be misleading the masses. 
The contract should entail and cover the functioning legal aspects of the influencer marketing arrangement, for example, responsibility, liability when things go wrong, insurance obligations, the brand's and influencer's adherence to consumer protection legislation, and relevant regulators' guidelines, and if termination rights are granted and under what specific circumstances do those rights arise, who owns the intellectual property in the deliverables produced, morality and ethics provisions that refer to public-facing behavior obligations and any reputational issues and any terms that are part of a standard legal contract.
One of the utmost importance after a contract is due diligence, which must be treated as sacred by the influencer. For an influencer or celebrity, it would entail doing every possible thing to be sure of the claimed authenticity, quality & safety of a product before endorsing it. Recently, the Federal Trade Commission ("FTC") of USA issued its updated guidance Disclosures 101 for Social Media Influencers whereby the influencers need to comply with laws and disclosures when endorsing any brand.
These platforms are not just utilized by the marketing industry but manufacturers, consumers, brands have all become a part of the Influencer Industry. In this very dynamic industry, it is the influencers that are the key players, which is why they ought to keep in mind multiple aspects while deciding upon a brand that they desire to endorse or advertise.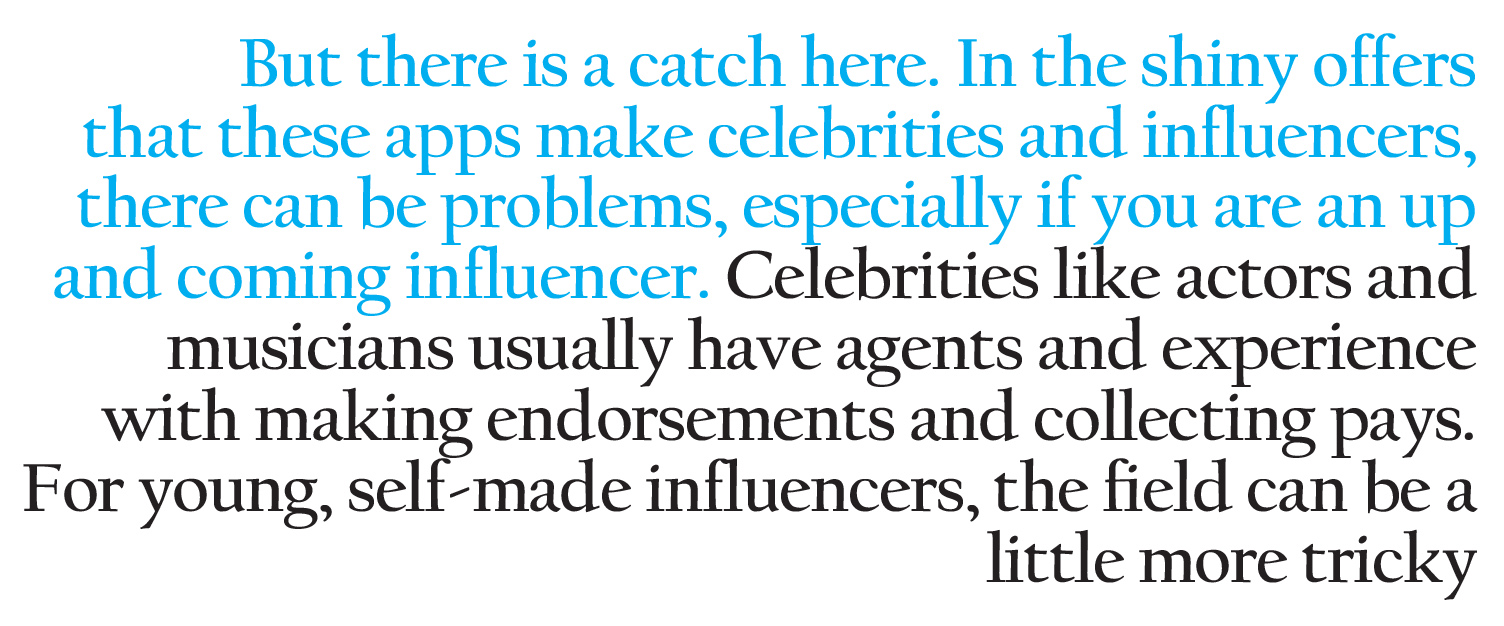 Influencers/celebrities need to be aware of data protection and ensure that these platforms that they are engaging with have proper data security features. Just recently Octoly leaked 12,000 influencers personal information which were publicly accessible in Amazon Web Services S3 cloud storage bucket, the data breach has serious implications for influencers and brands alike. Further, another important step is to ensure and be updated on the latest applications that are trending and upcoming. With most of these new platforms all hailing from Chinese markets and being monitored one should be aware that any restrictions globally has a direct impact on these apps. 
This is particularly important in a country like Pakistan where TikTok got banned last year for a brief moment and then this year till the Honorable Courts granted relief and asked the Pakistan Telecommunication Authority (PTA) to let the Chinese app operate in Pakistan but make sure that "immoral content" is not uploaded.
Overall the influencers and celebrities engaging with these apps need to make sure that being public figures and having a mass following do not engage or associate with any such apps that bring or defame their or country's name.