LAHORE: On Monday, May 15, the federal government announced a reduction in the price of petroleum, oil and lubricants (POL). The most significant reductions were in the prices of high-speed diesel (HSD) and motor gasoline (MOGAS), at Rs30 and Rs12 per litre respectively. The former is perhaps one of the most significant revisions made by any government in recent memory. So, how did they manage to achieve this?
Where did the price cut come from? 
"The government was able to significantly cut the price of diesel by reducing the foreign exchange adjustment that the Pakistan State Oil (PSO)  receives on importing oil," explains Mustafa Pasha, Chief Investment Officer at Lakson Investments.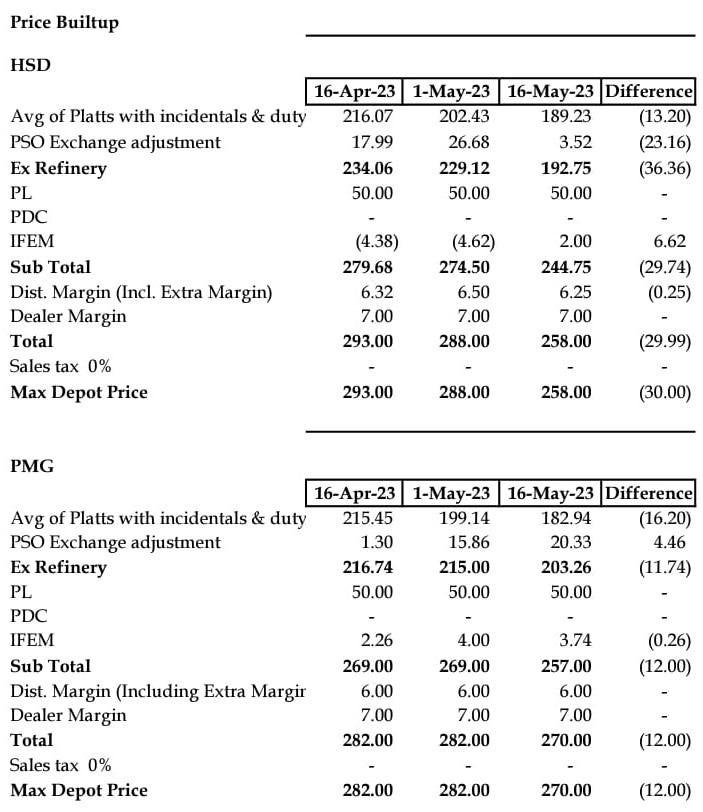 The exchange rate adjustment brought some good news for diesel consumers, with a reduction of Rs23.16 per litre. However, petrol users saw a rise of Rs4.46 per litre. "Petrol and diesel prices are always higher than the price of crude oil itself. It's all about demand and supply. This month, the spread on diesel fell, giving the government the opportunity to reduce diesel and petrol prices in a way that benefits consumers," explains Yousuf Farooq, Director of Research at Topline Securities.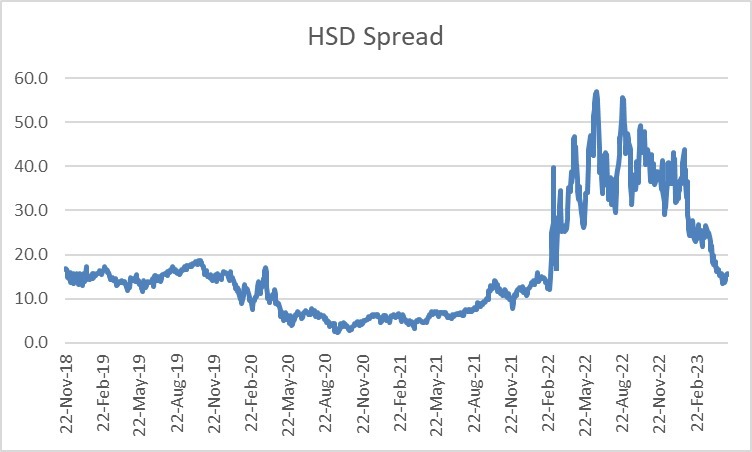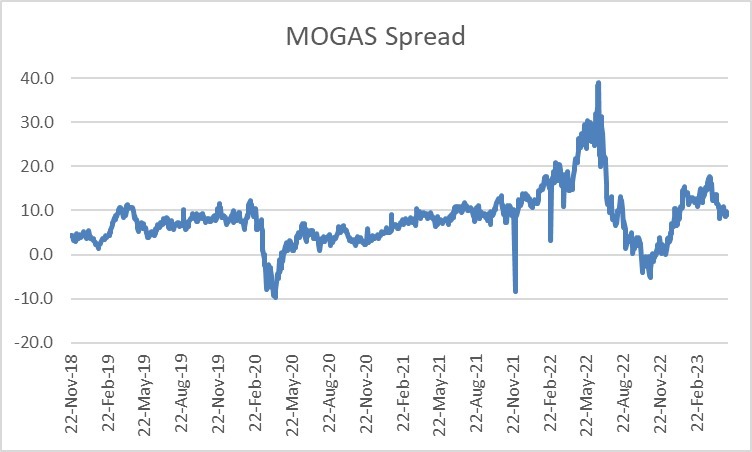 Is this a weird decision? 
"In recent months, there was a significant difference between the interbank rate and the rate at which PSO's shipments were settled by banks," states Pasha. "Additionally, confirmation charges for Pakistan skyrocketed due to the perceived risk in settling USD transactions," Pasha continues. Profit cannot corroborate Pasha's concerns, but Pasha does elucidate upon why he has them and subsequently why the government did what they did. 
"In this case, the cut was aggressive and may have been influenced by political considerations. It could also be an attempt to combat inflation and curb the consumption of smuggled diesel, which does not generate any revenue for the government," he explains. 
However, the greatest of his concerns pertains to the elephant in the room that's not a part of the current debate regarding the prices. An elephant that's reeling under its own weight particularly this year. 
Lamb to the slaughter? 
"To ensure that PSO remains liquid enough to continue its vital role as the primary importer of oil into Pakistan, it's crucial that the backlog of foreign exchange adjustments is cleared," explains Pasha. "Although there's still a partial backlog of foreign exchange adjustments, I believe we're making progress and most of it has been cleared," Pasha adds. 
PSO's Q3FY23 financials reveal that its receivables on foreign currency borrowings (FE-25), in terms of the net unfavourable amount of foreign exchange difference, stood at a staggering Rs63.719 billion. This marks a significant increase from the Rs27.755 billion PSO recorded in June 2022. Subsequently, Profit does not share Pasha's optimism, but rather echoes his concerns.

Did the Government then squander an opportunity to add to the momentum in rectifying PSO after having provided it with a grant of $100 million in March? Perhaps. It's prioritised rectification of the larger macroeconomic situation in the end. Will their gamble pay off? We'll find out. 
Farooq highlights how the situation requires surgery to ameliorate the matter. "They're ensnared in a vicious cycle of circular debt. It's improbable that the issue will be resolved until comprehensive structural reforms are implemented," he says, adding that the "federal government should refrain from meddling with the prices of commodities and allow market forces to prevail".