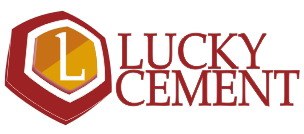 The key regulator of capital markets in Pakistan – The Securities and Exchange Commission of Pakistan (SECP) is looking  into a possible breach of regulatory compliance by Lucky Cement with regards to delay in announcing its collaboration with the Korean Car manufacturer, reported a national daily. The formal announcement of the collaboration between the two companies was made public on 8th December through the issuance of a notice to the Pakistan Stock Exchange (PSX). However a few days prior to the announcement, Dawn- an English Daily issued a story citing a brokerage house (BIPL Securities) about Yunus Brothers Group (YBG) saying that talks between Lucky Cement – the flagship company of YBG and KIA Motors were underway.
This was despite the fact that SECP compliance calls for every listed company to disseminate any material information that may impact its share price to the stock exchange and SECP for monitoring and regulatory purposes immediately.
Lucky Cement stock was priced at a price of Rs 726 on the day the story was floated by Dawn pushing the stock price up by 6.9% to Rs 776 when the notice was sent to SECP and the stock exchange. The stock crossed its maximum limit of 5% and went past the Rs 814 mark on December 8. The buying surge of the Lucky Cement stock has led to an overall increase of 12.2% in its share price experiencing an increase of Rs 95 in just four days following the announcement on December 8. The stock closed at Rs 871.64 on December 14 with KSE-100 index rising by 0.71% crossing the 46000 point level.
When questioned about the delay in dissemination of information about the ongoing talks, the corporate communications department of Lucky Cement replied that it would have been against the law to let out any information before the final decision was taken by the board of directors. The department further clarified, "the publication of Dawn's story and the talks with Kia were being led by YBG and not Lucky Cement. Lucky Cement did not decide to become part of the same till the board meeting of its members was held on December 8." At the meeting held by the board of directors it was decided that Lucky Cement would collaborate with Kia Motors for the new venture and the information was made public as soon as the final decision had been reached. The department showed complete dissociation with BIPL securities in this regard and commented that they had no information regarding how BIPL securities knew about the ongoing talks.
The notice sent by Lucky Cement talked about investing Rs 12 billion to set up a car manufacturing unit in addition to following due diligence for acquisition of Dewan Cement's north cement plant and capacity enhancement plans for its existing grinding capacity in Iraq.