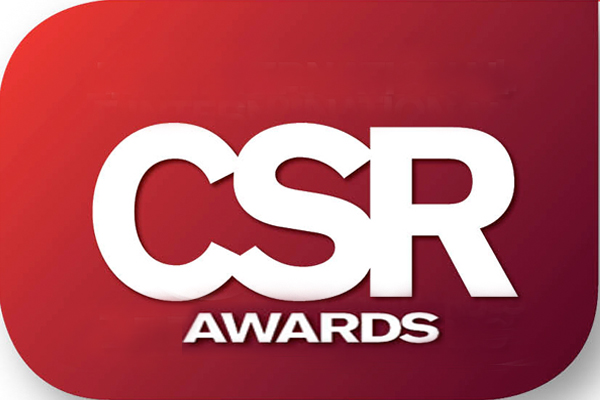 ISLAMABAD: Pakistan's 55 most prestigious companies with a significant contribution for social development through different remarkable projects and activities will be given awards at 9th Corporate Social Responsibility (CSR) Summit to be held on January 19.
Federal Minister for Planning and Development Ahsan Iqbal will be the chief guest at the ceremony, said a press release on Saturday.
Federation of Pakistan Chambers of Commerce and Industries (FPCCI) President Zubair Tufail will open the inaugural session while Ministry of Climate Change Secretary Syed Abu Akif, Benazir Income Support Program Chairperson Marvi Memon and others will chair the second session.
This event is being organised by National Forum for Environment and Health (NFEH).
According to NFEH President Naeem Qureshi, all the award-winning companies have played a vital role in the empowerment of society in the fields of education, health, environment, socio-economic development, welfare projects for underprivileged and under-served masses of the country.
Jury comprising renowned personalities of the corporate sector including Mirza Ishtiaq Baig and Shamsul Haq Memon has selected the awardees.
Oil and Gas Development Company Limited, Mari Petroleum Gas Company Limited, Pak Arab Oil Refinery Limited, Crown Group, Searle Pakistan, Mehria Group, SICPA Ink Pakistan, Siza Foods (Pvt.) Ltd., National Bank of Pakistan and Sindh Engro Coal Mining Company are among the major sponsors of the event.
Besides companies, non-governmental organisations will showcase their various activities and projects in the CSR Gallery.
Companies selected for outstanding CSR activities are Agha Steel Industries, Albario Engineering (Pvt.) Limited, Archroma Pakistan Limited, Arif Habib Commodities, Asian Food Industries Limited, Atlas Honda Limited, Berger Paints Pakistan Limited, Bestway Cement Limited, Bin Qutab Foundation, Crown Group, Diamond Jumbolon – Symbol Industries (Pvt.) Limited, DP World Karachi, Engro Corporation, Fatima Fertilizer Company Limited, Fauji Fertiliser Bin Qasim Limited, Feroze1888 Mills Limited, General Electric Sapphire Electric Power Plant, Ghani Engineering System, Hi-Tech Lubricants Limited, Javedan Corporation Limited, K-Electric, Kohinoor Maple Leaf Group, Kot Addu Power Company, Lucky Cement Limited, Mari Petroleum Company Limited, Mehria Group, Mughal Iron & Steel Industries Limited,  National Bank Of Pakistan, Nestle Pakistan Limited, Novamed Pharmaceuticals (Pvt.) Limited, Oil and Gas Development Company Limited, Pak Arab Refinery Limited, Pakistan Security Printing Corporation, Pakistan Tobacco Company, Patel Hospital, Packages Limited, PharmEvo (Pvt.) Limited, Philip Morris (Pakistan) Limited, Rafhan Maize Products Co. Limited, Roots International School, Roots Schools System, Save Earth Environment Foundation, Sicpa Inks Pakistan (Pvt.) Limited, Sui Northern Gas Pipeline Limited, Sui Southern Gas Company Limited, The Hub Power Company Limited, Total Parco Pakistan Limited, U & I Garments (Pvt.) Limited, United Insurance Company Of Pakistan Limited, Yunus Textile Mills Limited, Searle Pakistan Limited and Sindh Engro Coal Mining Company.
An honoree award will be given to Shaukat Khanum Memorial Hospital and Cancer Research Centre.