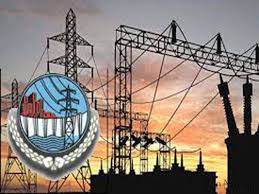 The US Consul General in Lahore, Yuriy Fedkiw called on WAPDA Chairman Lt Gen Muzammil Hussain (r) at WAPDA House on Thursday.
The matters relating to mutual interest, including cooperation in water and hydropower projects of WAPDA were discussed during the meeting.
Speaking on the occasion, the chairman thanked the US for its financial support through United States Agency for International Development (USAID) in the construction of the projects. Referring to the long-standing relationship, he expressed the hope that the mutual cooperation between the US and Pakistan for the development of water and hydropower resources will further expand in the days to come. Highlighting the significance of water and hydropower projects, the chairman said that these projects greatly contribute towards poverty alleviation and social development in the remote and backwards areas besides stabilising the national economy.
Therefore, the financial support by the donor agencies and international financial institutions is all the more important to develop these projects. Yuriy Fedkiw said that it is a matter of satisfaction that the US has been a partner in the progress of water and hydropower sectors in Pakistan.
He further said that the US-funded projects have been playing a significant role in the prosperity of the people of Pakistan.