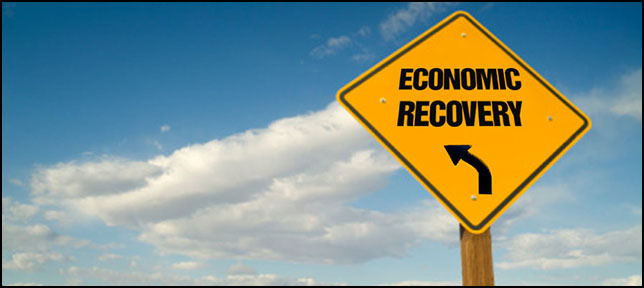 Cowen Tyler, a columnist at Bloomberg has ranked Pakistan as the most "underrated" economy of the year. He says recent developments in Pakistan's economy have come as a great surprise to the global economic community.
Many local news sites are claiming this to be a ranking done by Bloomberg. However, this is not the case.
"It may be evident that Pakistan does not enjoy  a great external image.It may commonly be known for its terrorism problems or only recently the Trump regime planning to deny visas to its people. In a recent poll of favorability, Americans ranked Pakistan at No, 136 among 144 nations. Nonetheless, taking a closer look, one cannot ignore  most of Pakistan's recent developments.  Putting things in perspective, Pakistan's economy may be underrated",Tyler Cowen of Bloomberg described in his opinion piece.
Looking at the macroeconomic variables, Bloomberg revealed Gross-domestic-product (GDP) growth hovering around  4 % and now reaching 5 %. In comparison it may not even be close to its  regional rival China, but individually it is sound enough  to put the economy on the recovery path. Since 2002, the rate of poverty has fallen by half, and over the past three years the rate of terrorist deaths has declined by two-thirds and more generally the retail is booming.
Furthermore, the country is on its way to rebuilding its foreign exchange reserves. The debt-to-GDP ratio is high at more than 60 percent, but the country has been making steady progress after adjustment program policies introduced by the  International Monetary Fund and it appears that the country has a stable fiscal state, explained  Taylor.
Pakistan's economic recovery has a strategic role to play in the global politics.According to Taylor, having approximately 200 million people, Pakistan is the sixth most populous country in the world. It is also a nuclear power, and arguably has an important role to play in maintaining peace in the South Asian region.
Having mentioned that, one cannot ignore the problems plaguing Pakistan's economy and the country has a long way to its improvement of the socio-economic structure of the country.To be sure, the problems remain staggering. The education system is poor, exports are not making progress and rely too heavily on textiles, investment is insufficient, and much of the country has a series of interlocking problems with weather, water and drought. The political situation is improved but still far from ideal, and Pakistan is not situated in a calm part of the world. There is plenty of the country benefiting from China's "One Belt, One Road" initiative, but for now, it is speculative.