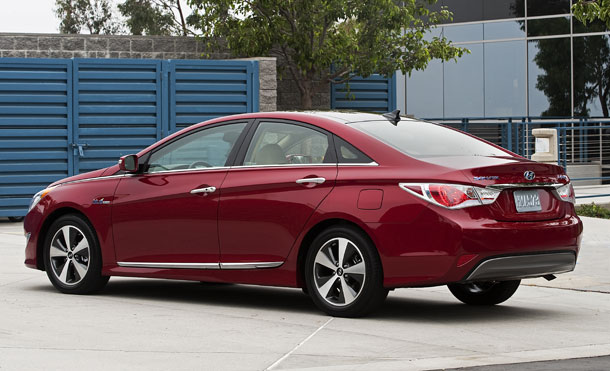 Nishat Group, that had recently announced the setting up of an assembly plant in agreement with Hyundai Motor Company is planning to introduce electric and hybrid passenger cars, reported a national daily.
Nishat Group chairman Mian Mansha has been reported to have said that talks are underway to convince the South Korean car maker to also bring electric and hybrid cars. He further added that the future is in electric cars. He revealed that such cars could be initially imported and later assembled locally.
Mr Mansha is investing $120m in the project that will be set up in an industrial zone near Faisalabad. He futher revealed that the land for the said project has already been acquired.
Nishat Group will have 42 per cent stake in the new company with Millat Tractors holding 18pc and a Japanese firm 10pc. The remaining shareholding will be offloaded on the country's stock market.
Earlier, France's Renault and South Korea's Kia had also announced that they will soon start assemblies in Pakistan, in partnership with local companies. The return of Kia and Hyundai, mark the beginning of a great development for the auto sector as both the companies had left Pakistan after their local partners suffered financial problems.
Lured by incentives offered under the 2016 Auto Industry Development Policy (AIDP) to attract new, non-Japanese carmakers to the Pakistani market, Nishat Group is the country's third major business group to have shown intentions of setting up a car assembly plant in collaboration with a foreign carmaker.
With non-Japanese car brands coming to Pakistan, the existing Japanese brands are said to be bracing for competition and investing in new variants and models as well as improve the quality and passenger safety features of their vehicles in line with global standards.
Analysts believe that the increasing car sales that grew to more than 275,000 units, including the used and new imported cars, sport utility vehicles, etc, coupled with the attractive incentives for new players announced in the new auto policy last year is encouraging new brands to explore their luck in the Pakistani market.
Pakistan's market is expected to grow to half a million units by 2025.
The significance of the comeback plans of Kia and Hyundai  is that they are partnering with reputable local business groups with deep pockets. This shows their resolve to stay in this market for a long time.