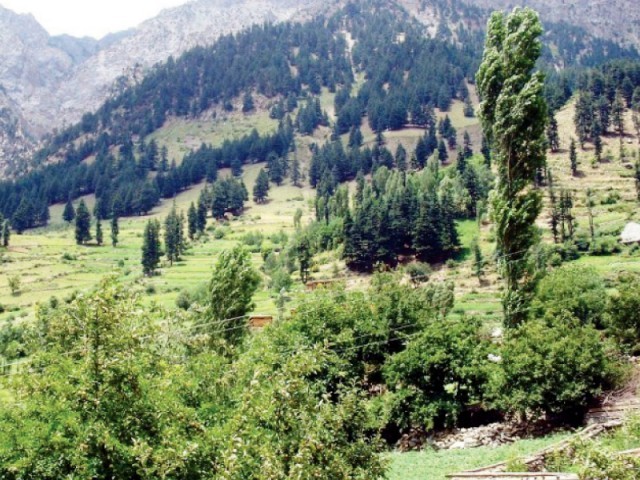 Pakistan Tourism Development Corporation (PTDC) has spent around Rs4m in one year for repair and maintenance of its various motels and facilities in order to boost tourism in the country.
Included in the maintenance, is the Corporation's restaurant at Daman-e Koh in Islamabad which had once again become operational with PTDC looking after its operations.
Moreover, Pakistan Tourism Friends Club (PTFC) has also been launched to cater to the needs of domestic and international tourists including the provision of better facilities. An agreement between PTDC and the University of Management and Technology (UMT) Lahore has also been signed to cater to marketing and promotion of PTFC scheme. Sources have revealed that UMT provides support for the publications, club cards and annual advertisements on World Tourism Day.
Discussing the achievements of PTDC, sources added that handicraft bazaars are organised at main PTDC motels in Naran, Gilgit, Skardu and Ayubia as part of Independence Day celebrations.
Moreover, the Rawalpindi-Naran-Rawalpindi Tourist Coach Service becomes operational during the summer months beginning June until August 31.
For the continuous promotion of PTDC's tourist attractions, PTDC and its subsidiaries manage a Facebook group and pages to inform potential domestic and international tourists regarding motels and transport services and publicise upcoming events, special promotional packages and new facilities of PTDC.
Moreover, PTDC has also initiated an SMS service to market PTDC motels and tour packages which has received an overall positive response.
Additionally, an agreement has been signed between PTDC and Northern Areas Transport Corporation (NATCO) to promote tourism in Gilgit-Baltistan (GB). Under the scheme, NATCO provided an exclusive 20pc discount to passengers/tourists referred to it by the corporation.
Moreover, photographic exhibitions are also organized to aware the public regarding   Pakistan's tourism potential.
Sources have also revealed that PTDC participated in 12 international tourism exhibitions/seminars held in Germany, India, Turkey, Malaysia, Kazakhstan, South Korea, Colombia and China while the Corporation organised 18 domestic tourism events during the period. These included National Tourism Workshop, Awareness Seminars at different educational institutions, Spring Tourism Gala, Media Family Trips, Photographic Exhibitions, Wall Climbing Competition, World Tourism Day Seminars and Events. PTDC also took part in 10 domestic tourism events and set-up Tourist Information Counters (TICs).
Around 44,025 tourist literature including brochures, posters, postcards, books and DVDs have been distributed amongst international and domestic tourists through TICs, Pakistan's Missions abroad, PIA and other organisations.
Approximately, 45,149 passengers have availed Bus Services between Pakistan and India during the last 3 years. Moreover, 2,434 tourists travelled through Bus Service between China and Pakistan while 3,454 tourists used the services of tourist Coaches between Rawalpindi and Naran.
Pakistan also participated in International Tourism Exhibition (FITUR-2017) at the invitation of Secretary General (UNWTO) and various memorandum of understanding (MoU) are expected to be signed with a number of countries to promote tourism.
An Islamabad City Tour Bus is due to be launched in order to promote domestic tourism.
Managing Director (MD) PTDC during his recent visit to Thailand from March 1 to 7 met various multinational companies' representatives and Thai Minister for Tourism for attracting investment in the tourism sector in Pakistan. Moreover, The MD also met with Head of Tourist Police to exchange information and share experiences.