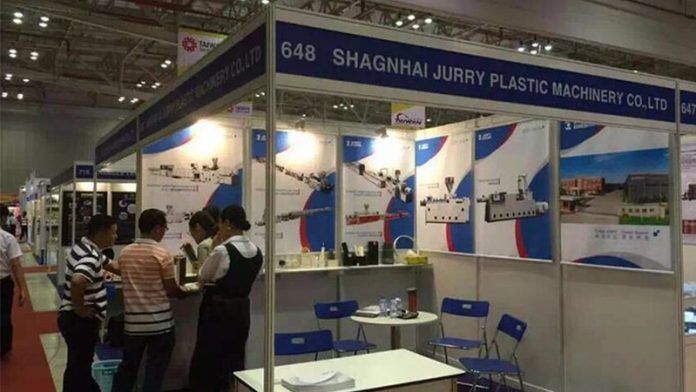 The three-day PakPlas2017 – the International Exhibition of Plastic Machinery, Equipment, Raw Material and Technology was held on Sunday at the Expo Centre, Karachi. The event was organised by the Pakistan Plastic Manufacturers Association (PPMA) to promote plastic industry of Pakistan.Officials of the
Officials of the PPMA, while talking to the media, urged the government to impose lump sum 5pc tax on plastic industry instead of charging 17pc on various accounts. They further stressed that the government should draft the economic budget focusing on the growth of the economy.
Patron-In-Chief PPMA Zakaria Usman said that government is recovering 17 percent tax in the name of refund and rebate, etc of which 3.9 percent is deposited in government's kitty. "We urge that the government should restrain from all such frauds and just take five percent overall tax, and let plastic industry perform its part in national economy independently," he said.
He added that the government should adopt policies that are conducive to promoting industrialisation in the country, hence leading to the creation of jobs. He urged the government to devise an economy based budget rather than a revenue-based budget.
Zakaria Usman shed light on the growth of the plastic industry world over saying that earlier people used tin plates but now plastic is being used everywhere. Half of aeroplanes and cars are made of plastic, he added. The government should help the raw material industry to grow, he stressed.
The expo was attended by as many as 80 local and international companies. Companies displayed their products, technology and machinery. Chairman Ehtesham Uddin, Vice Chairman Shoaib Munshi, Convener Exhibitions Ali Kunji, Imran Ghani, Zafar Saeed, Zahid Ahmed, S M Anwar, S M Noman, Siddique Adam and others were present at the concluding event.