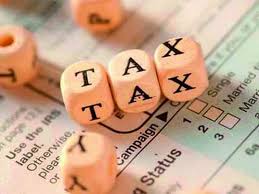 Even though the tax-collecting arm of the government, Federal Board of Revenue (FBR) is faced with a difficult task of collecting Rs 3.6 trillion in revenue during the current fiscal year, the government is in no mood to reduce its difficulty as it is considering a tax revenue collection target of Rs 4 trillion for the next fiscal year.
An official source said that the FBR mandarins are not supporting the projected increase in tax revenue for the next fiscal year, as they believe that it would be an ambitious target in an election year. However, the finance ministry gurus estimate that the GDP growth target along with the inflationary hike will yield close to Rs 350 billion, while administrative measures will yield another Rs 150 billion in the national kitty.
According to estimates, the FBR is likely to face a shortfall of Rs 150 billion in tax collection during the current fiscal year. The collection is likely to remain around Rs 3.5 trillion. FBR is facing trouble in revenue collection mainly due to incentives provided to the agriculture, manufacturing and Chinese contractors of mega projects.
The government is likely to announce a growth oriented budget before the next general elections. The focus will be on reviving the manufacturing industries and incentives for new businesses. An increase in business and job opportunities will help create good will for the ruling PML-N in the youth of the urban areas.
However, the source said that new businesses and an expanding base of existing units require tax incentives that in return will create huge problems for FBR in the election year. The government is not ready to give more power to taxmen for audit and inspections that could put a stop to the massive tax evasions in different sectors. Under these circumstances, Rs 4 trillion tax collection target will be tougher than ever.