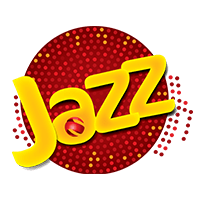 The government has so far failed in attracting any new operators to the market as Jazz has emerged as the sole operator to win the auction of Next Generation Mobile Services (NGMS) (3G/4G) spectrum at a base price of $ 295 million.
Official sources at Pakistan Telecommunication Authority (PTA) informed Pakistan Today that Jazz is the sole operator to participate in the scheduled auction of Next Generation Mobile Services (NGMS) (3G/4G) spectrum on 24 May 2017. And, it is expected that Jazz will win the 3G/4G spectrum at the base price of $ 295 mln in a very swift manner.
The spectrum included in the NGMSA comprises of 10 MHz of paired spectrum in the 1800 MHz band, however, exact lot details will be finalised later as per the reframing plan, sources said.
The sources also told that the government has also failed to attract any new operator/entrant to the market.The existing three telecom operators on Wednesday preferred an exit from the competition. Ufone, Telenor and Zong have not applied for the spectrum and are not participating in the spectrum auction, they added.
Earlier, Pakistan Telecommunication Authority had announced to hold a spectrum auction on May 24, 2017. The deadline for submission of applications was May 17, 2017, and only Jazz submitted the application.
According to the Information Memorandum (IM), in the case where bidding is not required due to receipt of the single bid, an applicant that submitted a pre-bid offer supported by a correct pre-bid deposit will be awarded the license for the use of spectrum.
Sources further told that the government, however, has the right to withhold the spectrum for a future auction or award it as deemed appropriate. They said in the case where bidding is held, the successful winning bidder will be notified in writing regarding the spectrum won and the price payable.