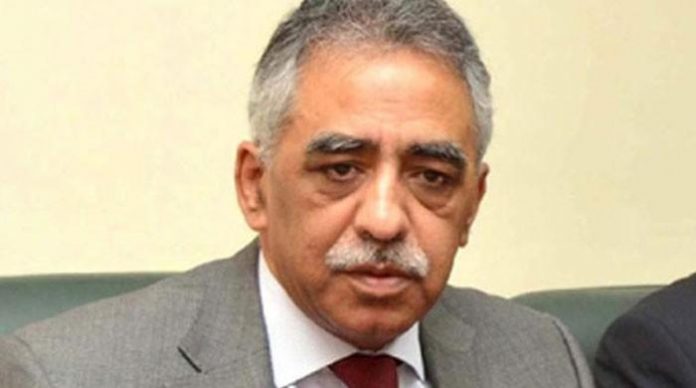 Hyundai – a famous automotive pioneer and Al-Haj Group recently launched its flagship top-of-the-line heavy commercial vehicles, under the subsidy Al-Haj Hyundai Pvt. The launching event was held at a local hotel, Karachi and was chaired by Governor Sindh – Muhammad Zubair, Consul General of South Korea – King Dong Ji and PML-N Senator – Nihal Hashmi.
Hyundai's excellent quality and product support, and Al-Haj Group's dedication and name in the market since 1960, will aim to upgrade the standards of high-quality commercial vehicles. AL-HAJ HYUNDAI plans to construct a state-of-the-art manufacturing cum assembling plant, for HYUNDAI-HCV vehicles. For the plant, the company has already purchased 30 acres of land on the main National Highway, near Pakistan Steel. The first phase of the plant will be operational by May 2018.
Muhammad Zubair said, "This collaboration between Hyundai and Al-Haj is a major step taken for Pakistan's automobile sector. We have to embrace this incentive as an opportunity that will make Pakistan the next hub for the world. We have also been a victim of the law and order situation but with more alliances like these, the whole world will start building confidence in us."
Al Haj Hyundai's manufacturing and assembling plant is expected to be functional at Port Qasim in the coming 15 – 18 months. This plant is expected to produce around 300 hundred heavy commercial vehicles to be imported in the next two years, earning estimated $11 million. The trucks and buses are expected to be exported to neighbouring countries like Sri Lanka and Bangladesh.
The governor also added, 'why the motorways? So now you know" The China-Pakistan Economic Corridor (CPEC) has the potential to facilitate 4pc of the global trade volumes to pass through Pakistan by the year 2020. It will accelerate the economic growth of Pakistan and several other countries in the surrounding region, through the development of a 21st century Maritime Silk Road, encompassing a modern trade and infrastructure network.
With the demand for heavy duty vehicles on a sharp rise, Al-Haj Hyundai Pvt. Ltd. will initially introduce; a heavy duty truck XCIENT, with a different variant, UNIVERSE luxury buses, for intercity travel, and MIGHTY medium and light duty trucks. Later on, Al-Haj Hyundai also plans to introduce various other products of HYUNDAI in the cargo and passenger handling segments.
The Chairman of Hyundai Global Motors Co. Ltd – Mr Kyungsik Bae stated: "This joint venture with Al-Haj Group is a wonderful business opportunity for both the companies and will not only provide employment opportunities but will also upgrade the standards of Local Commercial Product segments with advanced technology and high-quality products."