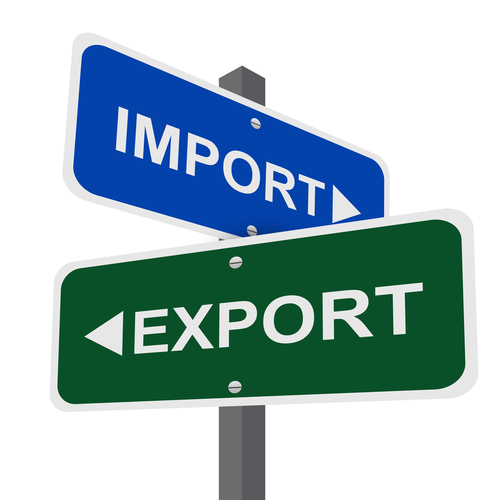 Imports increased by 18.7 per cent in first nine months of FY 2016-17
ISLAMABAD: Admitting that government will not be able to control the falling exports in the outgoing financial year 2016-17, it claims that exports were hit by the sluggish import demand in developed countries and lower value of products.
"The quantity of the exports has not been reflected by the value of exports due to reduced prices of exports goods," Finance Minister Ishaq Dar said while addressing launching of Economic Survey 2016-17 on Thursday.
He said the government in next financial year will focus on boosting exports. The bailout package of Rs 180 billion has started showing a positive impact and exports are recovering in the third and fourth quarter of the current FY.
Talking about the measure taken by the government to increase exports, the minister said the State Bank of Pakistan reduced its markup rate on Export Refinancing Facility (EFR) from 9.0 per cent in 2010, which was gradually reduced to 3.0 per cent from July 2016 till date.
Similarly, Long Term Financing Facility (LTFF) for 3-10 years duration from around 11.4 per cent gradually reduced to 6.0 per cent in July 2015 till date, to allow export sector industries to make investments on a competitive basis.
According to the survey, Pakistan's external sector continued facing stress during 2016-17. The decline in export was curtailed, but still, Pakistan's merchandise trade exports declined by 3.06 per cent during the first nine months of the fiscal year 2016-17.
The imports continued to grow at a much faster rate and grew by a large percentage of 18.7 during the first nine months of the FY 2017 as compared to the previous year.
During current fiscal year's July-March period, Pakistan's imports showed rising trend at a relatively faster rate due to the increased economic activity under the patronage of the China-Pakistan Economic Corridor (CPEC), particularly in the energy sector.
The construction projects under the CPEC require heavy machinery that has to be imported. It is also observed that the economy is currently being led both by investments as well as consumption, resulting in relatively higher levels of imports.
The sharp increase in imports may not be a cause for major worry. The imports during the current fiscal year included around $12 billion of capital goods (machinery, metals etc), which would eventually increase the country's industrial capacity and help exports flourish.
The increase in import of machinery will have a multiplier effect on the economy as the manufacturing sector has the highest backwards linkage among the major sectors. The current account deficit reached to $ 6.1 billion during July-March FY2017 (2 per cent of GDP) as compared to last year. This was mainly due to a 33.1 per cent widening in the trade deficit, which amounted to $ 17.8 billion.
The remittances reached to $ 14.1 billion as compared to $14.4 billion last year.
The capital and financial accounts recorded a surplus of $5.1 billion in July-March FY 16-17, which was significantly higher than the surplus of US$3.6 billion recorded in Jul-March of FY 16-17.
In October, foreign currency reserves hit an all-time high at $ 24.03 billion, of which net reserves with SBP were $ 18.93 billion and scheduled banks $5.10 billion. The level of foreign exchange reserves is a sign of economic stability that has been achieved due to deep-rooted and comprehensive economic policies and reforms, undertaken by the present government.