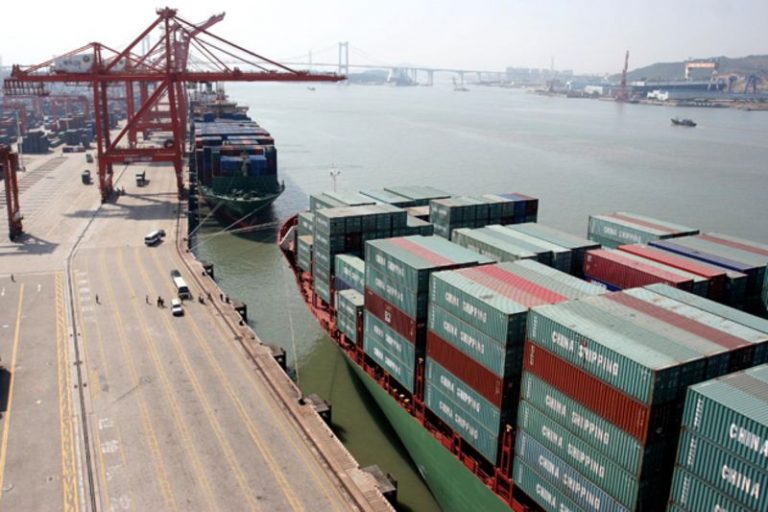 The trade deficit is expected to rise in the short term as a result of import of machinery and equipment under the US$ 57 billion China-Pakistan Economic Corridor (CPEC), says the Economic Survey 2016-17, unveiled by Finance Minister Senator Ishaq Dar on Thursday.
In the long run, however, the minister said, it is expected that the current account balance would improve through import substitution and export expansion. The balance of payments position would also improve in the long run as CPEC will reach completion.
The minister said the CPEC is set to have a positive impact on Pakistan's economy, largely boosting economic growth, exports, employment and bringing down the trade deficit.
According to the research studies, the CPEC will substantively boost growth and job creation. It is also expected that CPEC will accelerate urbanisation and attract local as well as foreign direct investment in the country through increased competitiveness.
The relocation of Chinese industries will bring possible knowledge spillover and technological progress. It is expected to address the issue of poverty and bring hope and better living standards to people across the region.
With initiation in 2013, CPEC has expanded to encompass cooperation in a large number of sectors under its short to long term plans. Pakistan's geostrategic location would pay real dividends allowing regional countries access to warm waters through shortest land routes. The benefits, therefore, would not just be limited to the two partnering countries but to the region as a whole.
Projects under CPEC Projects under the CPEC portfolio are broadly categorised into 'Early Harvest' projects with completion by 2018, Short and Medium Term projects, which are aimed for completion by 2020 and 2025, respectively.
Cooperation in the Energy Sector Pakistan expects to overcome its energy shortage by 2018. The government, fully conscious of its responsibility, has its prime focus on alleviating these shortages. As a policy decision, the government has been providing uninterrupted energy supply to the industrial sector in order to maintain the economic momentum of the country.
Under CPEC, the two sides have agreed to a financial outlay of US$ 34.74 billion for the energy sector projects. A total of 17,045 MW will be added to the system with 10,000 MW expected in 2018. This will give great impetus to the economic and business activity in the country with resultant gains in exports, improved competitiveness and job creation. With the shift of energy mix from oil to coal, significant relief is also expected to be passed on to domestic as well as commercial consumers.
CPEC gives due importance to the development of a vast network of rail and roads in Pakistan besides other areas as briefly mentioned below. The existing road infrastructure of the country is being enhanced under CPEC through up gradation of existing roads and construction of new ones.