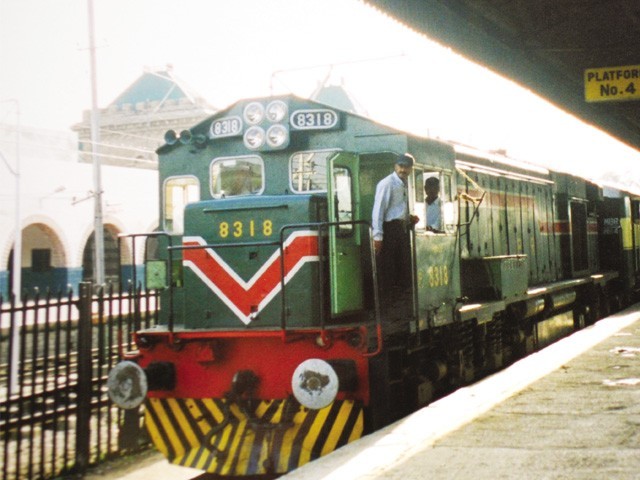 ISLAMABAD
Pakistan's leading oil marketing company, Pakistan State Oil (PSO), has further strengthened its business relationship with Pakistan Railways by the signing of a major Fuel Supply Agreement yesterday under which PSO will meet their fuel and lubricants requirements in their entirety.
After a stringent, transparent and competitive process, PSO successfully secured the contract of supplying High-Speed Diesel (HSD), Furnace Oil (FO), lubricants and greases for a five-year period to Pakistan Railways.
The agreement was signed by GM Lubricants & Chemicals PSO, Qasim Zaheer and Chief Controller of Purchase Pakistan Railways, Syed Mir Badshah. Present at the signing ceremony were Managing Director PSO, Sheikh Imran-ul-Haque, Minister Railways, Khawaja Saad Rafique, Minister of Petroleum and Natural Resources, Shahid Khaqan Abbasi, Secretary Petroleum & Natural Resources, Sikander Sultan Raja and various other senior executives from both the organizations.
Federal Minister for Railways Kh. Saad Rafique, added, "Pakistan Railways is working for long-term agreements with big national and international suppliers to make the system effective. The Fuel Supply Agreement between Pakistan Railways and PSO is not only cost effective but also helps to reduce the repetition of work."
In the year 2017-18 alone, Pakistan State Oil will supply Pakistan Railways with approximately Rs.15 billion worth of petroleum products which translates roughly to around 180 million liters of fuel and 3.5 million liters of lubricants. PSO has put forth and offered these significantly superior quality fuels, lubricants, and greases at the most economical of packages to Pakistan Railways for their entire range of engines and machinery at all locations nationwide.
MD PSO Sheikh Imran Ul Haque stated: "Not only will PSO be providing Pakistan Railways with unmatched quality and quantity of fuels and lubricants, but it will also be providing them a hassle-free one-window solution for their entire fuel and lubricant requirements."
After having secured the business for five years, Pakistan State Oil will be able to efficiently plan the procurement of fuel and raw materials for Pakistan Railways thus causing huge savings to the Railways and the national exchequer.