Lifting its shutters for the first time in 1974 as a modest enterprise in the famed Bano Bazar of Anarkali – a haunt for women for ages – Stylo shoes has morphed into Stylo Group in about four decades.
From attaining the status of one of the most popular women's footwear brands early on, to falling prey to well-resourced competitors like Servis, plunging to a mere 5 percent of the market share, and then lifting itself from its bootstraps to reach cloud nine by becoming the first retail network in the Middle East and North Africa (MENA) region are some ups and downs that makeStylo Group a nationwide standout.
Javed Iqbal, Director Stylo, shared with Profit his own experiences and Stylo's spread to 46 cities across Pakistan.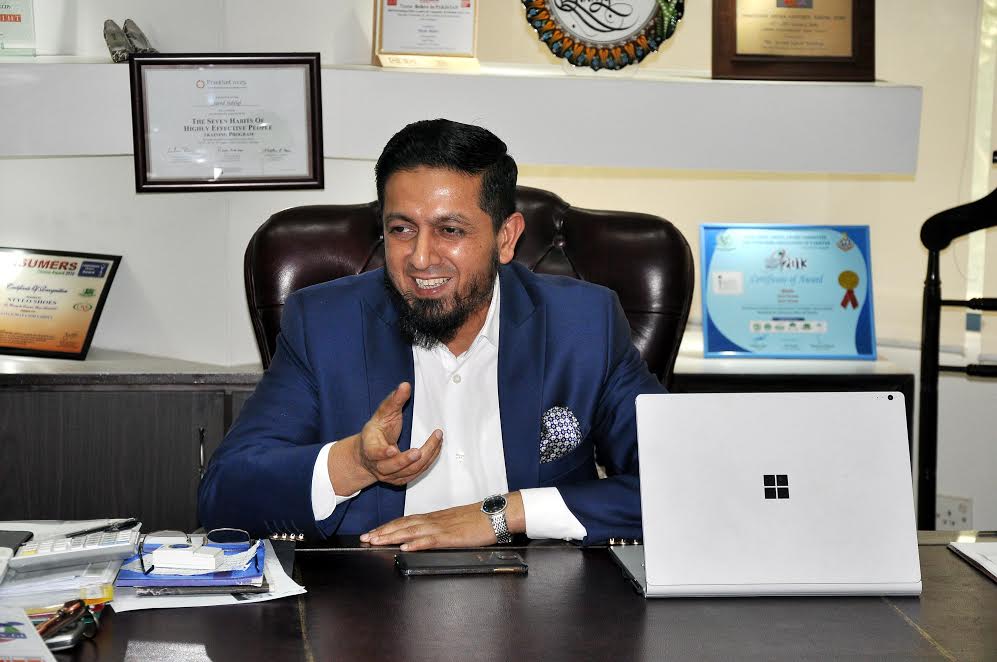 "This is our family business. Named after my little sister Naila Bano, my father Azhar Hussain Siddiqui started it in the mid-1970s with a small shop, its signboard reading Bano Chappal," said Javed. Bano Chappal became popular among the local community pretty quickly, yet it had to be evacuated and eventually shut down in 1986 because of legal wrangling with the landlord.
Not willing to let go of his success, while Bano Chappal was in a legal limbo, Azhar Siddiqui established another 15x17sq.ft. outlet, branding it Stylo. Javed got the responsibility of managing this new shop and by the time Bano Chappal shut shop for good, Javed's elder brother, and now Stylo Group's Chairman, Mazhar Siddiqui had also joined the family business.
Surprised by instant success
First and foremost target that Javed set himself was to become number one brand in the city. This was achieved quickly. "Our outlet was small, with little space to manoeuvre, yet the clientele was not discouraged from revisiting." Such instant success surprised him. "We did not even know how much pull our brand had but customers liked us."
In 1999, Javed's neighbours offered to become silent partners in his business, leading him to move to the upscale Liberty Market. "Ilyas and Fayaz joined in and that brought a massive change for us. We felt that from a little pond, we had moved to a river."
In 2003, his younger brothers Munawwar Hussain Sidiqque and Sajid Sidiqqui also joined Stylo. Javed also has two sisters, neither active in the business. Javed explained that it was their own choice and not any restriction on religious or family grounds to not allow women in business. "There is no gender discrimination in our family; sharia and our family's spiritual bent allow women to engage in business."

It's far more competitive now
Javed is happy at this success but he doesn't deny that the shoe market has recently become extremely competitive and Stylo has lost its initial lustre and domination. "We keep improving on design, using zircon and black and white contrasts to maintain our hold, yet there is no denying that competition has increased.
"We continue to be market leaders if compared on presence parameters, but an accurate analysis of the industry cannot be done because there is no formal data." Among the brands, he believes that Stylo captures less than 5 percent of the total industry.
Javed's claim tallies with the statistics compiled by leading industry players in 2016, that signal Servis as the market leader with almost 10 percent market share, with Bata behind by a fraction, leaving Borjan, Hush Puppies and Stylo, sharing the next ten percent. It is notable that all these brands represent the organised sector of the industry.
While Javed did not share any revenue figures, Service Sales Corporation recently shared its revenues with a local English daily, quoting Rs15 billion for the financial year ending June 2016. Considering market share calculations by industry players and Stylo's 5% share quoted by Javed, it can be assumed that Stylo makes north of Rs7.5 billion.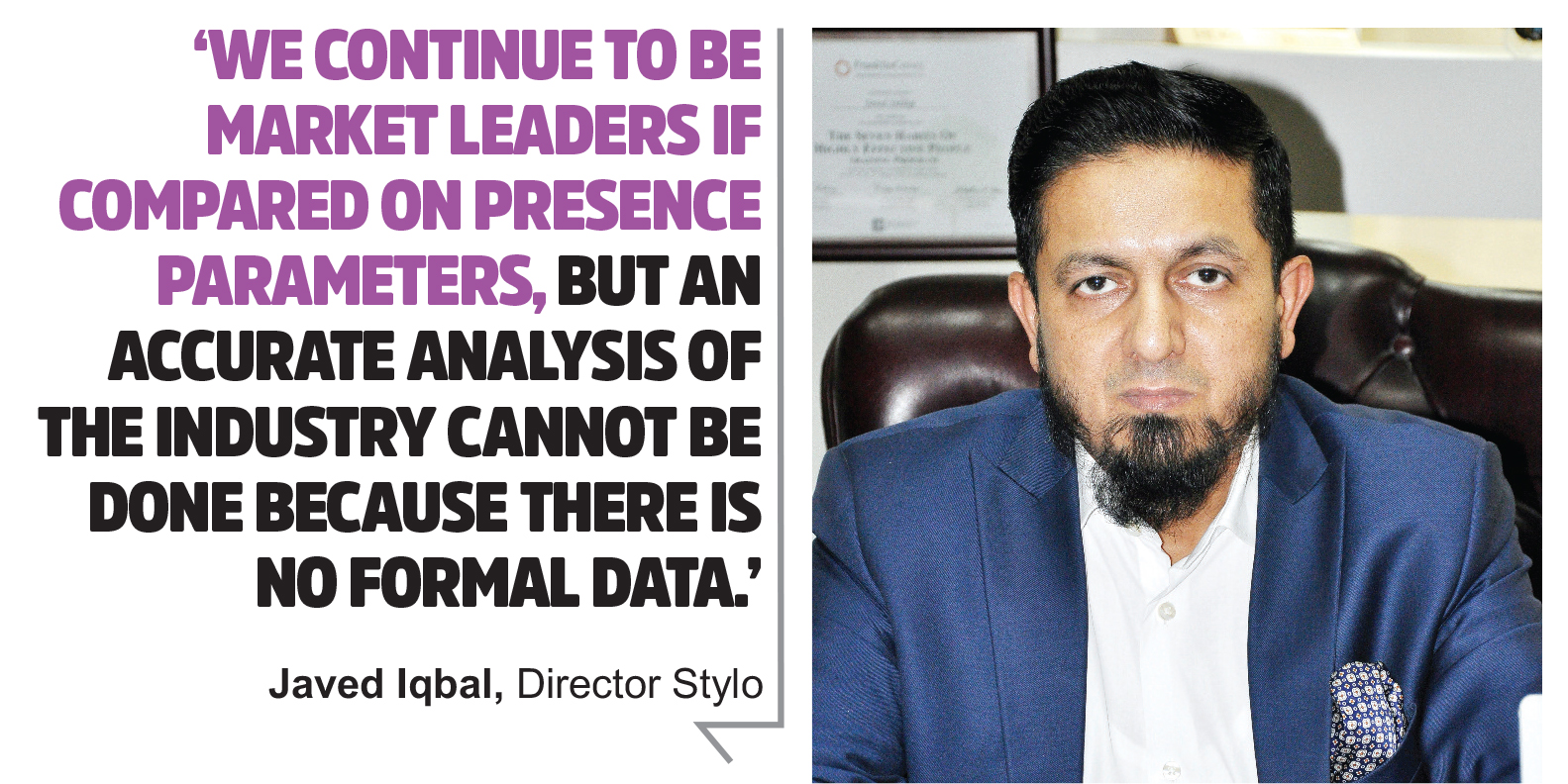 Javed's view of his competitors is beyond the overall industry, as there was no single brand pitted as Stylo's rival, but it primarily depends on the geography. In Lahore, which is by far Stylo's stronghold, he considers Metro and Ehsan Chappal Store as primary competition.
Still a household name
Unfettered by market dynamics, Javed said, "Competition is an enduring feature, with everyone feeling the pinch now and again, yetStylo continues to be a household name." Stylo saw a period of being a brand preferred by the upmarket consumers but jostled by competition, the brand made SEC B and B+ its primary target.
They do, however, capitalise on the opportunities they get to attract SEC A and often post success stories, such as launching winter boots, while no other local brand targeting masses realised the importance of this niche. Stylo has an in-house research team to keep track of changing trends in the local and international market and keeping up with the ever-changing vogue by launching new segments.
Stylo's marketing is not only constrained by the budget, but the company itself is not geared to aggressiveness in this area. Unlike Servis' regularly updated advertisements, highlighting its 'shoes for everyone' campaign, Stylo is satisfied with its focus on digital platforms as opposed to regular TV advertisements. Another possible reason for Stylo's lesser interest in TV ads might be its Sharia-compliant policy that it embarked on in 2011-12, of not including any female models in its advertisements. Being a women's shoe brand and not willing to use female models probably makes things harder for the brand when it comes to TV.
Javed did not share the details about his marketing budget, but he said that it is contingent on the revenue. That said, in the same breath he mentions that over the years, irrespective of the growth rate in the industry, Stylo's revenue has seen steady growth.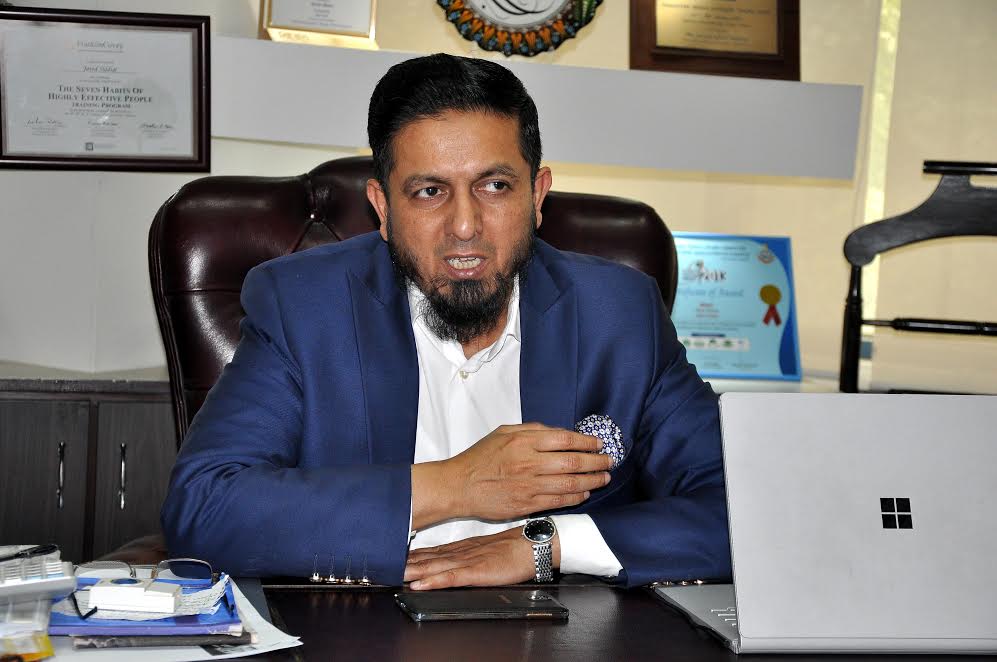 First to adapt to e-commerce and digital platforms
Stylo was one of the earliest local brands to adapt to e-commerce, and now it has also migrated to cloud. Cloud-based services are not only high in demand, according to reports cloud vendors are experiencing 50% annual growth rate and many resource-intensive businesses are also moving towards cloud, but it also helps in better management of load and DR sites. About this move, Stylo's Group Chairman Mazhar Husain Siddiqui spoke to an online technology media platform and said, "With added functionalities like Microsoft Social, Dynamics CRM, Clienteling and much more, together with our added advantage as the earliest movers to the cloud, we can continue to remain ahead of our competition."
Stylo also caught up to Instagram becoming the favoured choice of social media platform for shopping. But even here it seems to be losing to giants like Servis and Bata. Stylo's IG has 17,000 followers with 700 posts, falling a little short of Servis' 18,000 followers with 480 posts, and missing Bata by a mile with almost 49,000 followers with merely 344 posts.
There are some factors in the global environment, however, about which Stylo seems indifferent. According to an article published on Pakistan Footwear Manufacturing Association's webpage, 'Men are the new footwear fans'. The article says, "Women being shoe lovers, (and having dozens of pairs of shoes in their wardrobes), is a stereotype that might just be at risk. Men, over the last few years, have been buying and spending more on shoes." While Stylo is attempting to remain ahead in the race with its tech advancements, the challenges posed by brands such as Servis that produce shoes for both men and women might take a toll on Stylo in the future.

Since Stylo isn't only a shoe manufacturing business anymore but is also involved in retail, the challenges it faces in Pakistan are also twofold. Javed is also the current Chairman of Pakistan's Footwear Manufacturer Association and is well aware of the challenges the industry faces. One of the major problems he highlighted was that the vendor support which shoe manufacturers direly need is quite weak in Pakistan. "Our main industry is unable to grow because of that." Without elaborating on what these steps are, he said that the association has taken steps to promote the strengthening of vendor support, hoping that the industry will grow as a consequence. "The growth in our exports is also barely 0.05 percent and that will also only improve if the support is strengthened."
The undocumented sector the greatest industry bugbear
He informed, the shoe industry has been growing by 10 to 20 percent in the organised sector over the past couple of years but the number of brands hitting the market has been greater, meaning that this growth is not reflected in the existing players' share. And, to him, the unorganised sector's is the greatest bugbear of the organised industry. Not necessarily carrying a brand name, working out of small shops and stalls, its presence is an overwhelming 80 percent of the market. Shahid Hussain, CEO, Service Sales Corporation, had also echoed similar views in an interview to a local English daily a while ago. To Shahid Hussain, Pakistani shoe industry has missed the global fundamental shifts and has failed to capitalise on the global model that helps in strengthening of the unorganised (undocumented) sector.
Another factor highlighted by Shahid was the communication channels, media and social media being important influences on consumers' choices. He said that such factors lead to higher imports as customers want more variety and branded products, thus posing challenges to local producers. However, dismissive of the excuses provided by the shoe manufacturers, he said, that consumers should not be blamed or restricted by reducing imports just because local manufacturers have failed to account for fundamental shifts.

Retail is growing
Regarding retail industry, however, Javed is satisfied. "Retail is growing and there is more room for its growth, but it is not without its own challenges. Here the challenges include a lack of training institute for HR management. We have a young population and appropriate training can make a major difference."
Taking about the mall culture hitting urban centres, Javed said, it could threaten smaller businesses but only in the short term. "Mall culture is only taking root now; our people go after new things, which explains the inclination towards malls. But it will not stay like this forever. Changes will take place. With new malls coming in and high street culture being developed, the malls' allure might come down." As of now, however, Stylo has made sure not to stay behind. "We are in almost all big malls, including Centaurus Mall in Islamabad, Packages Mall in Lahore, and other major malls in Karachi too."
Malls, more than just a shopping area
Metro Cash & Carry CEO Marek Minkiewicz had shared his viewpoint on malls with Profit a couple of months ago, saying that malls are more than just a shopping area for people. "More people are visiting malls just to browse and are not actual customers."
Javed concurs with the view that the initial footfall in malls has a lot more visitors than customers. "With load-shedding so rampant, people find free entertainment in malls. Eventually, this footfall will reduce, replaced by actual customers with buying power."
Irrespective of sales volume, he agrees, brands are compelled to flaunt their wares in malls despite overheads being horrendous. "The overheads in malls, including rental expense and maintenance costs, are steep. So all brands remain in a lot of stress when they go to malls, but they need to maintain their presence for brand image."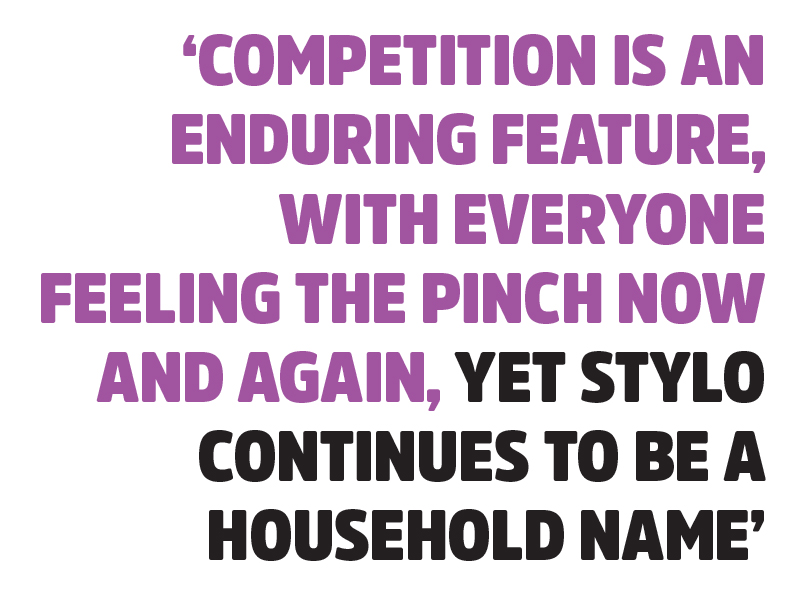 Being Shariah-compliant, Stylo does not raise financing from having any bank on board when it comes to financing, but it is open to investor's money. For now, Stylo remains a family business, but regarding future plans, Javed said, "We have a proper vision exercise and it is held regularly. We made a vision in 2010, for the next 10 years till 2020. We are on track, and we have achieved 60 percent of it."
By 2020, Stylo aims to move towards an IPO. "It is in our vision that we will ultimately transform this business into a public limited company."