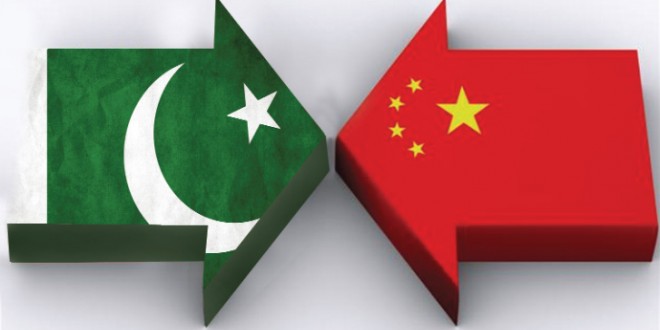 LAHORE
Around 150 top-level Chinese machinery manufacturing companies have shown their consent to participate in a mega trade fair entitled China Mechanical and Electrical Machinery Expo 2017 jointly organised by Pak-China Joint Chamber of Commerce PCJCCI and Ecommerce Gateway Pakistan, PCJCCI President Wang Zihai confirmed.
Wang said that China Mechanical and Electrical Machinery Expo is going to be held at Lahore Expo centre from September 9, 2017, to September 11, 2017. He mentioned that Pak China Joint Chamber of Commerce and Industry is co-sponsoring this Mega Trade Fair being jointly organised by Ecommerce Gateway Pakistan (Pvt) Ltd and Linyi Trade City China with the extensive support of Pakistan-China Joint Chamber of Commerce & Industry (PCJCCI).
Wang said that the purpose to plan such an exhibition and trade fair was to bring the Chinese and Pakistani companies together for mutual cooperation in the relevant fields. He informed that this expo is mainly planned by some of the biggest Chinese companies who are seeking for the Pakistani top businessmen to participate in this mega trade fair.
PCJCCI Secretary General Salahuddin Hanif said that the idea to bring investment in machinery manufacturing actually floated during the Beijing Conference last year in which it was decided to relocate Chinese manufacturing facility to Pakistan.
He told that PCJCCI has invited more than 150 Chinese companies to participate in this trade fair to exhibit/show case their products for highlighting products' features and eventually to find JV partners in these key segments of the economy. He said that these companies will find local partners, agents and interns from Pakistan to join their team. PCJCCI invites the maximum number of local companies to attend this trade fair and avail this golden opportunity to meet top brass Chinese machinery manufacturing quarters.
Dr Nizam told media that PCJCCI and E-commerce Gateway in collaboration are trying their level best to attract maximum Chinese investors in potential markets of Pakistan and relevant stake holders must participate to encourage our endeavours for mutual development. He told that the expo is not merely an exhibition but a direct interaction in which interested companies and individuals will be fully facilitated with B2B meeting desks. Volunteers speaking Chinese language will be there to assist conversation.
The Chinese organisers of this event informed that the sectors for exhibition mainly include but are not limited to the construction machinery, energy vehicles, water treatment technology, precision machinery, electrochemical, electric appliances, household appliances, building material, tube industry, plastic industry, laser marking machines, commercial & trading, hydraulic pressure machinery, lighting, advertising material, labour protection products, kitchenware etc.
PCJCCI pliably invites all the relevant stakeholders to participate in this mega event and assures full cooperation to facilitate any candidates interested to participate or meet with Chinese.