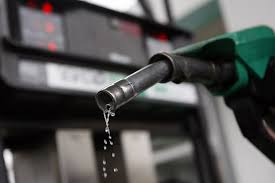 Islamabad: A local newspaper reported that falling stocks of POL products could lead to a shortage over the next few days.
All POL stocks are in crisis mode, as total usable petrol stocks declined below 130,000 tonnes which is only enough for 5-day usage. Stock of kerosene oil was adequate for four-day usage, besides furnace oil which is used for power generation purposes stock stood at 340,000 tonnes enough for eleven days usage.
It is mandatory for oil marketing companies (OMCs) to maintain a minimum of 21 days of POL products for consumption purposes. It may be recalled, the country had experienced a supply-chain crisis in January 2015, when petrol shortage created a havoc and caused immense problems to the public.
High-speed diesel stocks were above minimum requirement limits, standing at 530,000 tones and enough for more than 21 days of usage.
With looming threat of a crisis, various OMC's including state-owned Pakistan State Oil (PSO) have swung into action and scrambling to make arrangements for maximizing stocks which will be supplied at strategic places to avoid problems.
Oil and Gas Regulatory Authority (OGRA) on Thursday had issued an advisory to Petroleum division and called for taking action to prevent any such sort of crisis.
OGRA said "As per the daily stock position of the Oil Companies Advisory Council (OCAC) dated Sept 14, low stocks (seven-day cover) of petrol are present in the country. The above position may become critical in the next two to three days in the case of any delay or skipping of any scheduled cargo of petrol."
On the contrary, Energy Ministry Director General (Oil) Abdul Jabar Memon denied that there was any shortage of POL products and shared that a ship having 40,000 tonnes of petrol had been unloading the fuel and another shipment of 20,000 tonnes was expected today.
He added another PSO shipment of 60,000 tonnes would also be available by Sunday and shortages of petrol had been experienced due to non-availability of tankers after Eid holidays.
On the other hand, PSO is said to be experiencing issues making payments for international obligations, as those liabilities crossed the Rs62b mark as of 5th September.