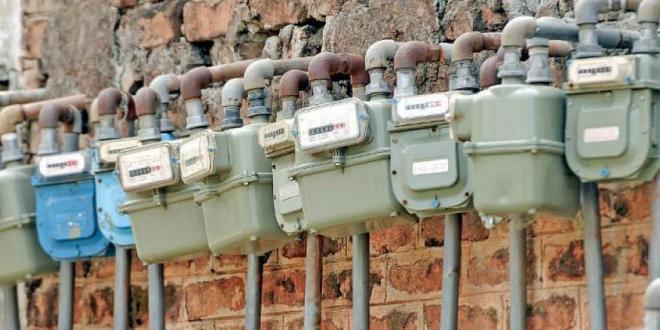 Islamabad: As provinces oppose gas sector reforms being pushed by the government, the coming of Shahid Khaqan Abbasi into the Prime Minister's seat has only accelerated this drive.
These gas-sector reforms being pushed by World Bank envisages the unbundling of two state-owned utilities SNGPL and SSGC into at least five public sector entities.
This move is intended to also allow the entry of private players into the fray of distribution, alongside separate tiers offered for local and imported gas consumers.
According to independent consultants hired by Oil and Gas Regulatory Authority (OGRA) to consider these proposed gas sector reforms, reported that the proposed breaking up of SSGC and SNGPL would impact equity value, which would make the resultant gas distribution companies unviable.
The problem has been exacerbated by Sindh, Khyber Pakhtunkhwa, Balochistan forming a united front irrespective of their diverging interests and Punjab which is seeking to secure sources of gas supply, because of being a net importer of the commodity.
Although all provinces have shown support for gas sector reforms, but not in the manner the federal government intends on carrying them out.
Punjab has shown reservation over these proposed gas-sector reforms as it is said to have cited the example of Wapda's unbundling which wasn't fruitful and the same model is being pushed for the former too.
Punjab wants to ensure gas supplies from other provinces and import costly liquefied natural gas (LNG) at the cost of its business competitiveness, and is seeking its energy security too.
Imported LNG gas is being supplied to the Punjab industry at $10 per million British thermal units (MMBTU) against half the price of locally produced gas, which has rendered it uncompetitive against other provinces, it decried.
In a letter written to the federal govt by Punjab which said "If electricity customers in Punjab pay for the inefficiencies of distribution companies of other provinces through tariff equalisation surcharge, then why should there be a different arrangement for gas? This will be difficult to sell to stakeholders in Punjab."
Sindh has called for the protection the interests of existing tier-one consumers, which includes those in rural areas that cannot afford higher tariffs.
It decried that it was producing 68pc of domestic gas, but was receiving only 44pc supplies which was resulting in shortage. And it also sought the inclusion of provincial officials on the board of directors of transmission and distribution companies.
On the other hand, KP has opposed the unbundling of transmission and distribution companies. According to it, this will create hindrances in power sector where transmission lines of significance to the province which still have not been laid by NTDC.
KP govt is seeking transmission and distribution to be housed under one setup and wants CEO and board level representation of it once the companies are unbundled.
It has backed the tier-two market and said it would never overlap on tier-one. It said since it has its own locally produced gas, tier-two won't impact it because it won't be importing LNG so no additional charge will be levied on its consumers.
Balochistan has advocated the federal government to transfer 50pc of shares in SSGC and SNGPL to the provinces.