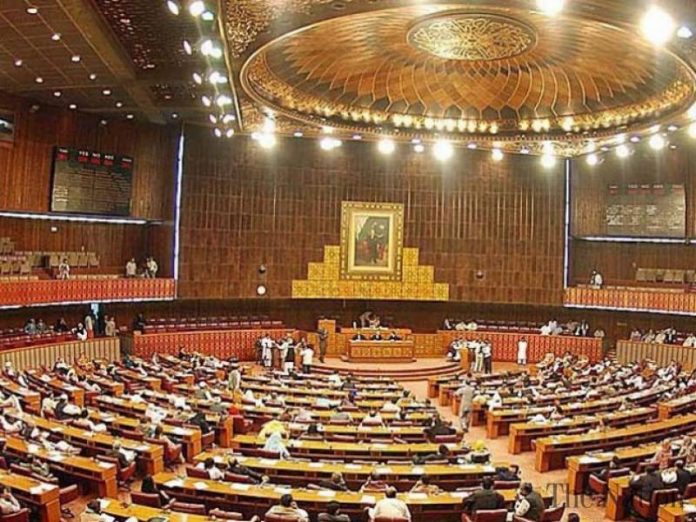 ISLAMABAD: The Senate standing committee on finance, revenue and economic affairs in its meeting on Wednesday has given a three month time period for holding consultations and finalisation of TORs and final report on the separation of cadres of account and audit in line with the summary approved by the prime minister.
The meeting was held under the chairmanship of senator Saleem Mandviwala here at the Parliament House and was attended among others by senators Nasreen Jalil, MohsinLeghari, Mohsin Aziz, Saud Majeed, Kamil Ali Agha and Osman Saifullah, along with the auditor general of Pakistan, president National Bank of Pakistan and officials from HBL, NBP, SBP, NAB, finance and establishment divisions.
Auditor general of Pakistan, additional secretary finance division and additional secretary establishment division, while briefing the committee, told that separation of cadres was not the actual intention of the initial summary nor was the direction in the summary from the prime minister's office.
They said that it is a lengthy and far fletched exercise which can have legal and administrative implications as most of the officers of this service group are not in favour of this separation.
It was stated that the functional separation has already occurred but the service should remain intact.
The committee also took up the matter of closing of Habib-Bank Branch in New York operation. The committee was told by State Bank of Pakistan that the branch was opened in New York in 1978.
Things were going smoothly till 2006 but in 2006 New York Regulator entered into a written agreement with the HBL branch due to faults in AML compliance, suspicious activity reporting, transaction reporting and training of staff. The bank struggled between satisfactory and average ratings till 2015 when it was given below average 'marginal' rating.
In addition taking Al-Raji bank as a business client also worsened the conditions as the bank was taken as a high-risk customer. HBL Acting President Rizwan Haider told the meeting that the primary reasons for closing of the branch were bank's business with the Saudi Bank but it also has to do with system and management issues.
It was also told that the allegations made by the regulator in terms of prescribed transactions were later proved wrong and taken back. However, it was found that the compliance system of the branch has been weak.
The Committee asked NAB to provide thorough details of when was the fraud was done, who detected it, when was it reported, what action was taken by the board and on whom the responsibility was placed.
The committee was also told that the percentage of non-performing loans against the total amount of loans has decreased over the course of last few years. Most of the non-performing loans are in the agricultural sector. SBP was asked to provide performance report of ZTBL in next meeting.