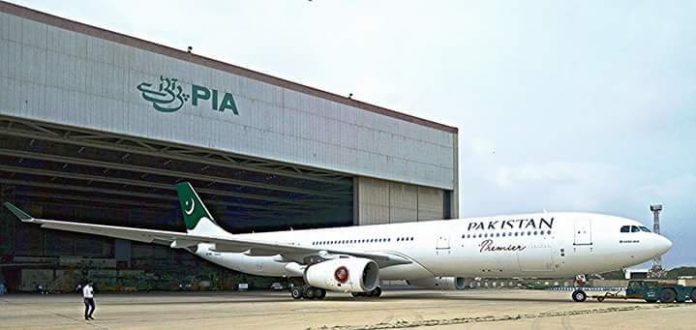 ISLAMABAD: Pakistan International Airlines (PIA) CEO Musharraf Rasool Cyan and Consul General of the Unites States (US) Grace W Shelton met at the airline's head office on Saturday to discuss matters of mutual interests, mainly to reopen direct flights to and from New York.
Cyan expressed PIA's interest in conducting nonstop flights and briefed the Consul General about PIA's operations. He requested the Consul General to extend her support for the permission of conducting non-stop flights to New York.
Shelton appreciated the efforts and stated that she would "extend possible cooperation regarding the airline" and with concerned US authorities.
It was earlier reported that PIA was going to suspend its New York flight operations by December and bookings had already been minimised by 50 per cent.
However the last PIA flight PK-712 from New York's John F. Kennedy Airport flew with 300 passengers on October 29.
This decision was taken in view of the fact that route was making a loss of over Rs 450 million annually and the route did not even meet its Direct Operating Costs.
In October, Pakistan People's Party (PPP) lawmakers submitted a call to attention notice to the National Assembly on Monday to take up the issue of the Pakistan International Airlines (PIA) shutting down flights to the US. It was highlighted that this decision would directly affect more than half a million Pakistanis living in the US who commute between the two countries.