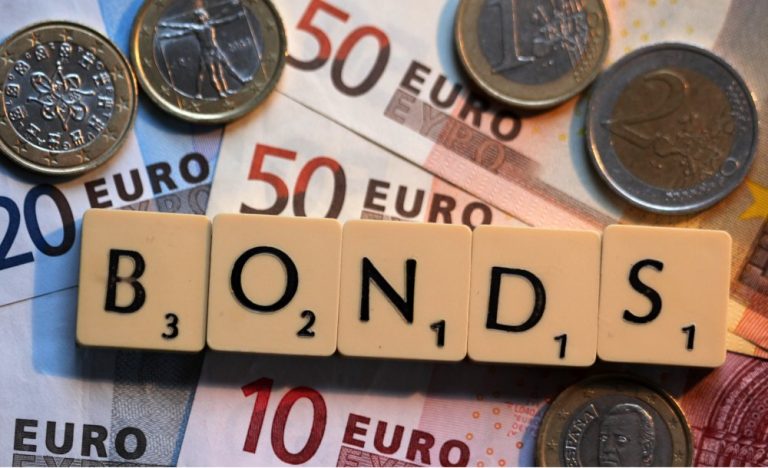 KARACHI:  Pakistan is set to raise $2-3 billion via issuance of Eurobond/Sukuk (Islamic Bonds) for which government is planning to hold road shows this and the forthcoming week, said a Topline Security report.
Topline Security stated considering recent Eurobond issues of various countries and Standard & Poor's assessment about Pakistan's economy being favourable, the government would likely able to raise $2-3b at 5.5pc-7pc for a period of five to ten years.
Money raised via Eurobonds/Sukuk would go a long way in cushioning Pakistan's foreign exchange reserves.
The issuance of the bond is set to take place in the coming few weeks, as country faces balance of payment crisis, widening current account deficit, dwindling foreign exchange reserves and worrying macro-economic indicators at external front.
During financial year 2016-17, current deficit account (CAD) deficit rose touching $12.2b (4pc of GDP) compared to $2.6b during FY 2015-16. For period of July-October of FY 2017-18, CAD clocked at $5b (1.6pc of GDP) against $2.2b in same period last year (SPLY).
Also, foreign exchange reserves held by State Bank of Pakistan (SBP) decreased $2.5b in FY18 to touch $13.7b, enough to provide import cover of 3.1 times against average of 4 times import during last three years, said Topline Security.
Pakistan remains mired in political uncertainty due to removal of ex-Prime Minister Nawaz Sharif in Panama Leaks case at end of July.
Recently, Profit reported Prime Minister Shahid Khaqan Abbasi and State Bank of Pakistan (SBP) said Pakistan could face twin challenges of widening external deficits and declining foreign exchange reserves.
A text message sent to Bloomberg in mid-November by PM Abbasi reiterated country's debt repayments were being managed properly and there was no need for approaching the IMF.
Although Pakistan's credit rating has largely been affirmed as stable by leading credit rating agencies Moody, Standard & Poor and Fitch. Moody, Fitch and Standard & Poor (S&P) rate Pakistan as B3 (stable), B (stable) and B (stable) respectively, read the Topline Security report.
A report by Financial Times stated MSCI's Emerging Market (EM) index equities had enjoyed a solid run during October, rising 5pc due to flat performance of the dollar over the same period.
According to Swiss investment banking giant UBS, Pakistan would remain amongst the most crowded markets in the MSCI index besides Brazil.