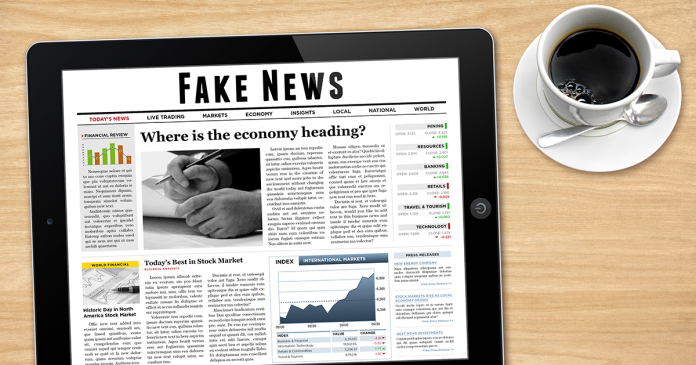 KARACHI: A fake notification which earlier this week made rounds on social media and Whatsapp regarding a Chinese cement company's interest in acquiring 40 percent shares of D.G Khan Cement aroused a frenzy in the stocks fraternity circle.
This development came amidst this notice circulating which seemed legit mentioning a Chinese company had expressed interest in conducting a due-diligence, so it could purchase 40 percent stake in the company.
This notice much akin to fake news, experienced virality like crazy and started circulating created a furor among brokerage houses, investors alike who went ahead and bought shares of D.G Khan in anticipation of its share price surging, which saw its trading volume touch a seven-week high, reported Express Tribune.
D.G Khan Cement's share price also rose and touched a high of Rs126.85 before declining to Rs124.3 by end of trading on Wednesday. The company issued a rebuttal Thursday, terming the document as entirely fake/fabricated," The Company has neither issued any such letter nor has received any such interest from any of the Chinese or other investor", the notification read.
D.G Khan added "We request Pakistan Stock Exchange and Securities and Exchange Commission of Pakistan to carry out necessary investigation of this Fake/Fabricated Letter which is a cyber-crime."
The company said it reserved the right of pursuing legal action against the culprits for damaging its reputation. Immediately after the notification was received on the PSX, it obviously caused the share price to fall to Rs118.9 on Thursday, after which trading got stopped since share hits its 5 percent lower limit.
It still hasn't approached the Federal Investigation Agency (FIA) regarding the circulation of this fake notification on social media and WhatsApp. A D.G Khan Cement official said it expects Securities and Exchange Commission (SECP) to initiate action against the culprits for spreading this false and malicious information.
Nonetheless, D.G Khan Cement could approach the FIA in case if SECP is unable to initiate action in this given regard.