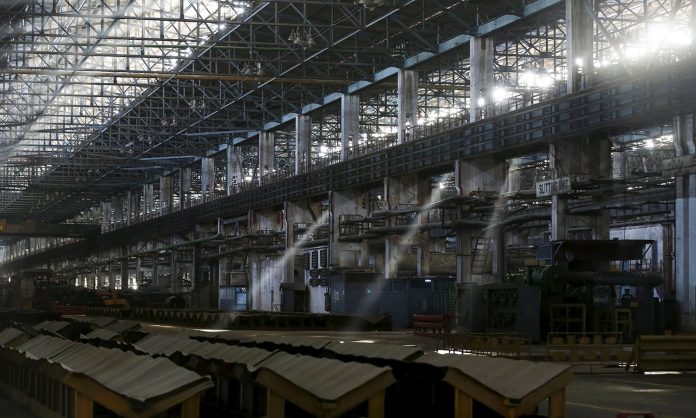 ISLAMABAD: With Pakistan Steel Mills liabilities swelling to Rs188 billion, the Privatization Commission is pondering to launch a special purpose vehicle (SPV) for their settlement, which could help restart operations on halted units.
This plan was formulated during a recent PSM board meeting held in Karachi which brought up different issues being faced by the state-owned enterprise, reported Business Recorder.
According to the proposed plan, the formation of an SPV would allow settling liabilities of PSM including its non-core land of around 7,582 acres will get included in it without change in its current ownership structure.
Government of Pakistan, National Bank of Pakistan, Sui Southern Gas Company and Pakistan Steel Mills will be the major shareholders in this proposed SPV.
The SPV is intended to operate as an industrialization promotion company/industrial park on the lines of National Industrial Park (NIP). This would allow it to lease outs it land akin to NIP.
It is expected to be submitted before the Cabinet Committee on Privatization (CCoP) for go-ahead soon. The state-owned entity has been racking up losses since 2008-2009, which have touched an astronomical high of Rs188 billion, which includes a bailout package approved by Economic Coordination Committee.
Since SSGC severed PSM's gas connection over non-payment of dues in June 2015, the operations at the mill have come to an absolute halt and has been marred by delays in payment of salaries to its employees which are expected to cross Rs15 billion by end of financial year 2017-18.
In October, it was reported PSM agreed to settle its liabilities with its two largest creditors, SSGC and National Bank who would be acquiring 5,774 acres of clean land. Other outstanding liabilities include provident fund and gratuities owed to its employees.
Later on, Sindh Chief Minister Murad Ali Shah balked at plans of swapping PSM's land in exchange for settling its liabilities with SSGC and NBP and said the land belonged to people of Sindh.
CM Sindh reminded the then provincial govt in the 1970's had allotted federal government land for setting up a steel mill complex. He added that after the federal govt's incompetence to run the mill professionally, now it was eyeing the prized land of PSM. Shah reiterated that no bank or corporation would be permitted to take an inch of its land.
And settlement of liabilities remains the key to PSM's revival and to privatize the state-owned enterprise. As per Secretary Privatization, the governments priority were the liabilities of retired employees and clearing of their dues.
During course of meeting, it was informed PSM Board setup a committee to work on Business Development Plan (BDP) for the restarting and revival of halted units at the entity.
In a recent statement, Privatization Minister Daniyal Aziz opined PSM had attained the status of "negative equity". He added that business community knew what the term meant, which highlighted worsening business conditions of any entity or enterprise.
He said the government was fully informed about the issues plaguing PSM and those being faced by its retired employees and widows. Aziz said Rs322 million had been to the widows of PSM employees and the remainder would be disbursed to them soon.