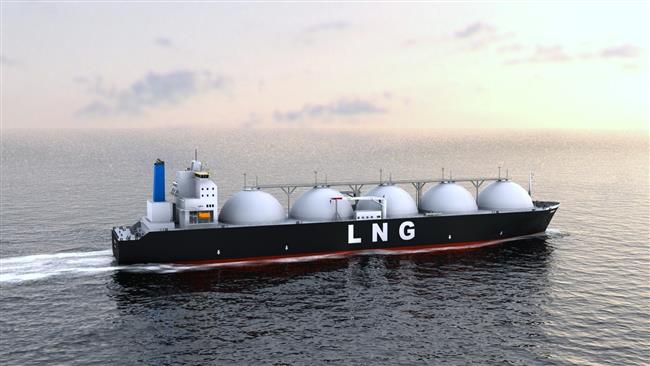 ISLAMABAD: The second LNG gas terminal which has been a bone of contention and controversy since its inauguration last month is now locked in another problem as a billion-rupee tax dispute rages between Gasport and the tax authorities.
Before the inauguration of its Floating Storage and Regasification Unit (FSGRU), Pakistan Gasport Consortium (PSGC) as per original agreement was supposed to pay Rs1.5 billion in customs duty at 5 percent of FSRU value, reported Express Tribune.
The deadlock persists between PSGC and Federal Board of Revenue over the duty payment as the consortium believes terminal is in category of 'temporary imports' which is tax exempted.
PSGC is a wholly owned subsidiary of Pakistan GasPort Limited (PGPL), establishes and runs the second 750mmcfd LNG terminal at Port Qasim, Karachi. Because of PM's inauguration, the FBR's collector customs couldn't request for duty collection in advance.
The duties and total taxes on FSRU were around Rs2.7 billion including withholding tax but the tax regulator has given a withholding tax exemption certificate to PSGC because of advanced income tax it had submitted to FBR.
The total disputed amount now falls to around Rs1.5 billion based on $270 million value of FSRU. Sources disclosed there was immense pressure on FBR from Prime Minister's office and energy ministry to not stop the terminals operation.
They requested the tax regulator to permit LNG carrier to offload gas to avoid demurrage costs. 2nd LNG terminal is providing LNG storage and regasification services to Pakistan LNG Terminals Limited (PLTL) of 600 mmcfd for 15 years.
FBR believes the 15-year agreement isn't a temporary import, but PGPC opined the tax regulator had not defined 'temporary import' in the law.
A PGPC spokesman said, "There is a difference of interpretation over the 5 percent customs duty applicable on brand-new FSRU valued at $270 million." He added the FSRU is an import-export matter and the company was devoted to honouring its obligations as per the contract and law.