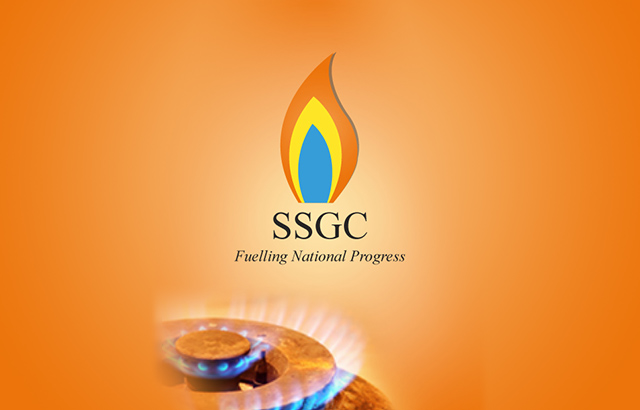 KARACHI: The industries of Sindh and Balochistan would soon be provided with RNLG, said Chairman SSGC Lt. Gen.(rtd) Javed Ashraf on Wednesday.
This was stated by the Chairman of Sui Southern Gas Company Lt. Gen.(rtd) Javed Ashraf. while speaking at a meeting organized by the office bearers of the Karachi Chamber of Commerce and Industry (KCCI), says a SSGC statement on Wednesday.
He said that Liquefied Natural Gas may be an expensive fuel but given the widening demand-supply gap of natural gas, it is still a better alternative for industries.
The Chairman SSGC said that the lifting of the moratorium on new industrial connections and availability of RLNG to the industries is a positive development.
He said that so far SSGC has received more than 550 applications for RLNG connections and has already started providing RLNG connections.
This was SSGC Chairman's first visit to any trade association since his appointment on the Company's Board of Directors in November 2017.
The Chairman said that he had visited KCCI in the past, on one occasion as the DG Rangers and at the other time as the Ambassador to Libya.
He said that one of the primary objectives of this visit was to seek KCCI support for wading off many challenges faced by SSGC including the issue of gas theft which is one of the contributory factors behind the menace of Unaccounted-for-Gas or line losses that has severely impacted the Company's financial position.
The KCCI office bearers led by Muffasar Atta Malik, President KCCI, assured the Chairman and his team that KCCI will leave no stone unturned in discouraging those industrial units engaged in gas theft and will support SSGC wholeheartedly in this regard.
The Chairman stressed that the current SSGC management is determined to control the rising cases of gas theft and for the said purpose has restructured the concerned department and has placed an experienced person as an In-charge of the team that has intensified raids against gas thieves in the recent months besides filing FIRs against the culprits in SSGC Police stations.
He informed the KCCI office bearers that the Company has also started taking forceful action against meter tampering.
He said that in December, gas supply on weekends was not suspended to the industries and hoped that with the injection of RLNG into the system, supply situation will further improve, providing a win-win situation for both SSGC and the industry.
The Chairman seconded the proposal presented by the KCCI office bearers that there should be KCCI representation on SSGC's Board.
He said that the Company is focusing its efforts also on regularizing gas load so that other units do not suffer from the unauthorized load expansion that also causes low pressure.
At the conclusion, President KCCI presented a shield to the Chairman as a token of appreciation for the visit.