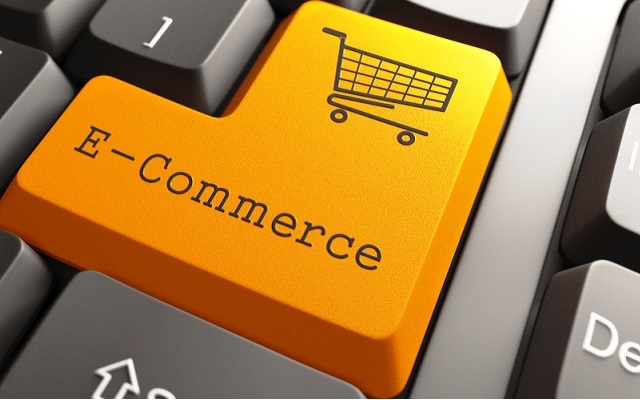 ISLAMABAD: The leading e-commerce companies have demanded a ten-year tax holiday from the government to promote electronic businesses in Pakistan.
The representatives of various e-commerce companies during a high-level meeting under the chair of Prime Minister have demanded that the government allow a ten-year tax holiday to the e-commerce sector in Pakistan as it has immense potential to grow.
The Federal Board of Revenue (FBR) in current fiscal year budget had levied a tax of 0.5 per cent on all the e-commerce companies.
"Online marketplace under Section 2(38B) of the Income Tax Ordinance, 2001, which has been defined as an information technology platform run by an e-commerce entity over an electronic network that acts as a facilitator in transactions that occur between a buyer and a seller"
Companies have also requested that there should be one tax form for this sector as companies are paying withholding as well as service tax in federal and provinces respectively.
Senior officials told that Inter-Provincial Coordination Ministry can solve this problem for the sector.
The tax department is collecting withholding tax in federal capital from e-commerce companies whereas the provincial governments are charging service tax.
The Central Bank in its Report on e-commerce stated that business to consumer e-commerce (e-B2C) is on the rise in Pakistan as transactions worth Rs 20.7 billion were carried out by consumers on e-commerce websites.
In addition to this, 571 local e-commerce merchants were already accepting payments through banking channels as of end-June 2017, with cumulative annual domestic sales worth Rs 9.8 billion.
Presently, Olx.com.pk, Daraz.pk, PakWheels.com, Zameen.com are providing services through their websites in Pakistan and they are getting immense response from consumers.
Officials stated that the conventional industries got influenced by the e-commerce companies and most of them have partnered with the online stores to enhance their sales.
Data revealed that Google Chrome is the most popular internet browser in Pakistan with 58 per cent of the total e-commerce visitors using this software, followed by Mozilla Firefox at second place with 17 per cent of total e-commerce visitors in Pakistan. The rest of the 25 per cent e-commerce traffic in Pakistan comes via Android Browser, Internet Explorer, Safari, Opera, Opera Mini, UC Browser, Safari (in-app) and Maxthon respectively.
The Ministry of Commerce is working on e-commerce policy framework, under the proposed policy; the government will make legislation regarding data protection as well as privacy, consumer protection online, cyber-crime and lastly fraud protection and financial regulations to facilitate mobile payments.
Sources told that all the working groups have submitted their reports regarding to tax matter, protecting consumer identity and others.
Under the proposed recommendation, Federal Investigation Agency (FIA) will establish a National response centre to tackle online frauds. The Trade Dispute Resolution Commission with the assistance of FIA would settle the online international frauds.
In addition to this, Competition Commission of Pakistan (CCP) has shown willingness to regulate online e-commerce business against monopolistic and cartel behaviour.
Furthermore, the Ministry of Information Technology is working to overcome cybersecurity issues as Pakistan is very fragile in this matter, sources confirmed.
To address the queries regarding the low-quality products dispatched to customers by online vendors, the government is likely to adopt 'eBay' system. eBay, one the largest online companies in the world holds payments for fifteen days before paying vendors. If the customers do not register the complaint then the payment is released to the respective vendor.