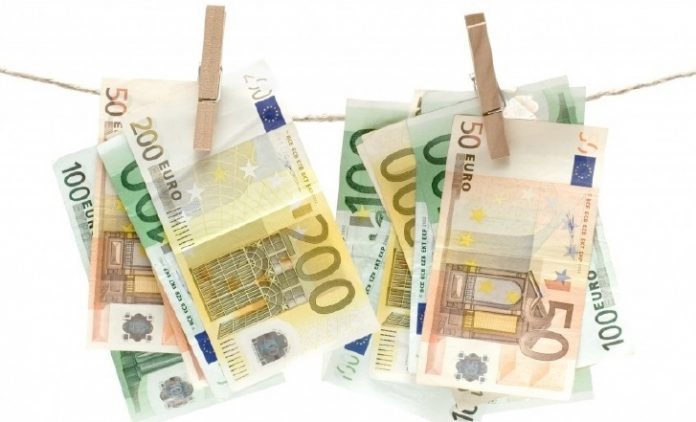 ISLAMABAD: To rein in money laundering, State Bank of Pakistan has suggested a legal amendment which would permit law-enforcing agencies to question international passengers regarding foreign currency exchange.
The central bank has suggested changes to Protection of Economic Reform Act (PERA) 1992 to authorize law enforcement agencies for asking international travellers to get declaration of foreign currencies going abroad or coming into the country, reported The News.
The central banks Director Foreign Exchange presented a draft of Foreign Exchange Laws (amendment) Bill 2018 to the Senate Standing Committee on Finance and notified the senators about its striking features and the differences with the current law.
The efforts to rein in money-laundering have accelerated as Pakistan narrowly escaped being placed on FATF's grey list till June last Friday.
Presently, passengers are permitted to take $10,000 or equivalent currency of another country while travelling overseas.
The central bank suggested anyone could take out and bring in any foreign currency without any limitation. But, SBP recommended outgoing and incoming persons should be asked to declare foreign currencies to delegated agencies in line with FATF requirements and global practices in place.
The draft of the bill presented by SBP suggests all Pakistani citizens living within the country or overseas and all other individuals "shall be entitled and free to bring, hold, sell, transfer and take out foreign exchange within or out of Pakistan."
But it suggested the removal of a clause in PERA 1992 which permitted foreign currency movement in any form and any individual won't be required to make a foreign currency declaration at any given time or be question in this regard.
The central bank highlighted under section 4 (1) of PERA 1992 didn't provide freedom to foreign currency purchased from an authorized dealer in Pakistan for any reason.
SBP added it would be able to publish relevant instruction in lieu of these requirements.
The proposed revisions in this law as per SBP would allow it to regulate any foreign exchange purchased from a money changer or exchange company and limit deposit of such foreign exchange into a foreign currency account.
The central bank added this would enable effective cross-border regulator or inland movement of foreign currencies in cash.
The parliamentary panel was informed foreign currency accounts were being utilized as a channel to transfer domestically generated foreign exchange out of Pakistan without any limitations.