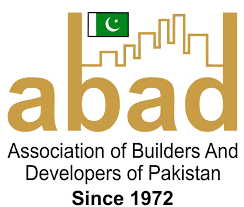 KARACHI: Pak-China friendship is stronger than ever, and all the projects initiated under China-Pakistan Economic Corridor (CPEC) are to be completed on time, said China's  Commercial and Business Consular in Pakistan, Lee Xia Oxin here on Thursday.
Addressing the 'Pakistan China Construction Conference' at the Association of Builders and Developers of Pakistan (ABAD) at the ABAD House in Karachi, he said that CPEC is as important for China as it is for Pakistan and both the governments have signed 41 projects so far.
"We are gathered here to interact with our Pakistani counterparts so we can initiate more projects in Pakistan through cooperation with ABAD," he said. He added, "the two nations are collectively making efforts for building better economic coordination and after the completion of CPEC projects, the future of Pakistan would be brighter than before."
China is working with Pakistan in different areas such as roads, Gwadar port, railways, transportation, communication, energy, and others.
CPEC projects, which have often been called a 'game-changer' in this region, primarily consists of $45 billion worth of domestic infrastructure projects planned by the government of Pakistan.
He said that interactions between businessmen from China and Pakistan are beneficial for both the countries and thanked ABAD members for organising such a big gathering.
ABAD Chairman Arif Jeewa said that CPEC is providing assistance to our economy and such gatherings will open more opportunities for public and private partnerships in Pakistan. He further informed the participants that there is a shortage of 12 million houses in Pakistan and members of ABAD are trying to build affordable housing projects all over the country which approximately requires funds of $180 billion.
We have a lot of industrialists' in ABAD from different sectors including cement, steel, iron, and others who want to initiate projects with Chinese businessmen.
In the meeting, the participants included the AKD group, Bakshi Builders, and Developers, Dune Group, Falaknaz Properties, Gohar Group of Companies, Index Builders and Developers, Javedan Corporation Ltd. Jeewa Properties, King's Group, Kohistan Construction (Pvt) Ltd, Lucky One, Memon Group of Companies, Olympic Group, Pebbles (Pvt) Ltd, Saima Group, Samama Constructions Co, Unique Builders and Developers, and Vertex International.
From China, the participants included the Bank of China Karachi Branch, Beijing Lenocean Talent International Industry Corporation, BGP Pakistan, China Harbour Engineering Company Ltd, China Machinery Engineering Corporation, China National Chemical Engineering Group Corporation Ltd, China National Electric Engineering Co Ltd, China Railway Construction Ltd, Hangzhou Jinjiang Group Sanitation Services and others.