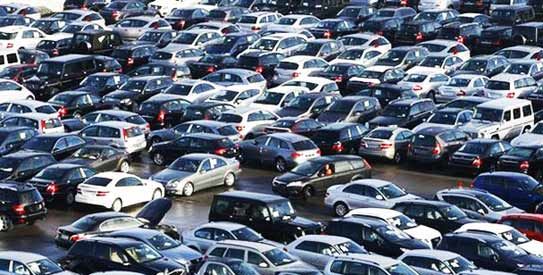 KARACHI: The massive rupee devaluation of Rs7.5, which made the dollar to jump to Rs118, has had a negative affect on the auto sector, making all stocks turn red except two on Tuesday.
"If dollar free falls like this then this response could be expected from the market, especially in the auto sector, which depends highly on imported parts called CKDs (Completely Knocked Down)," Insight Securities research analyst Zeeshan Afzal told Pakistan Today.
According to Afzal, the market has responded negatively because there has been confusion regarding the assembler's ability to pass on the impact by increasing prices on cars and still maintain profit margins.
However, Afzal thinks that the sector would recover as auto assemblers would be able to pass on the impact of the jacked up price of the dollar. He added that the prices of imported new and used cars would take a bigger leap since the cost incurred for importing these cars is completely paid in dollars. So, subsequently, the demand for local cars would sustain.
Meanwhile, Indus Motor Company (IMC) CEO Ali Asghar Jamali, who recently announced that Toyota cars' prices would be increased by 5 per cent or particularly Rs100,000 for its Corolla cars, said that his team has been working at the moment on new prices.
However, he said that prices would go up for cars more expensive than the Corolla, such as the Fortuner, Rivo, or Hilux. But Corolla would only see an increase of around Rs100,000 that has initially been announced before Tuesday's development.
Meanwhile, Zeeshan Afzal said that the cement sector could also feel the dollar heat as it has to import coal, and also sometimes uses LNG and other energy sources, which are also imported, and has to pay for it in dollars.
Companies, which use imported parts, such as it happens in appliances, would also be negatively affected by the dollar hike.