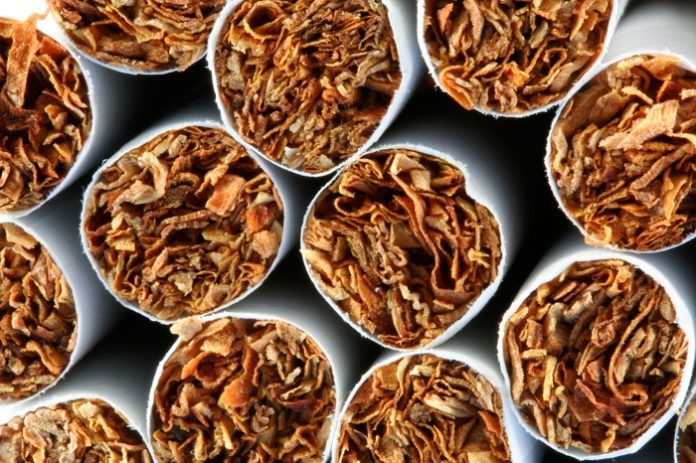 KARACHI: The revenue collection of Federal Board of Revenue (FBR) on documented cigarettes further declined to Rs83.69 billion in the year 2016-17 compared to Rs114.19 billion in 2015-16.
"The decline in revenue from the tobacco sector has been a result of a surge in demand for illicit cigarettes that were significantly cheaper than the legal industry," an industry source said. At the end of the year 2016, the market share of illegal cigarette trade in Pakistan stood at 40 per cent.
The policy decision of the Federal Board of Revenue (FBR) to introduce a third-tier tax slab for cigarettes has severely dented illicit cigarette trade in Pakistan and is expected to boost revenue collection from the legitimate sector.
On account of the uncontrolled growth of illicit tobacco market, revenues from documented tobacco industry reduced to Rs88.40 billion in the financial year 2013-14, compared to Rs102.88 billion in 2014-15, Rs114.19 billion in 2015-16, and Rs83.69 billion in 2016-17.
The untaxed illicit cigarettes were widely available in the market at a price as low as around Rs30 per pack, much lower than the minimum applicable FED and sales tax on cigarettes.
It was in this context that the FBR took the decision to introduce the third-tier tax slab on cigarettes, along with establishing a minimum selling price, introducing stricter penalties for tax evaders, and creation of an enforcement hub.
While it is too early to comment on revenue collection estimates for this fiscal year, the initial signs are encouraging as FED payments by two leading cigarette manufacturers have improved as volumes shift back to the legitimate sector.
Experts argue that consistency in the existing tobacco taxation policy coupled with continuity of strict action against illicit cigarettes is vital to tackling the challenge of illicit cigarette trade in the country.
In 2017, the FBR's Inland Revenue Enforcement Network seized approximately 1.63 billion non-duty paid cigarette sticks and raw material of illicit sector valuing billions of rupees.
The FBR's field formations including Intelligence and Investigation-Inland Revenue (I&I-IR) and Regional Tax Offices (RTOs) are operating in liaison with IREN against illicit tobacco manufacturers, suppliers and traders in Karachi, Lahore, Islamabad, Rawalpindi, Quetta, Peshawar, Faisalabad, Hyderabad, Sahiwal, Attock, Muzaffarabad, Mirpur, and other major cities of Pakistan and Azad Jammu and Kashmir (AJK) that were regarded as hubs of illicit tobacco.
To achieve its tax collection target and control proliferation of non-tax paid cigarettes, the government should focus on continuity of policy measures and ensure their effectiveness by monitoring compliance of the minimum pack price as stipulated by law.